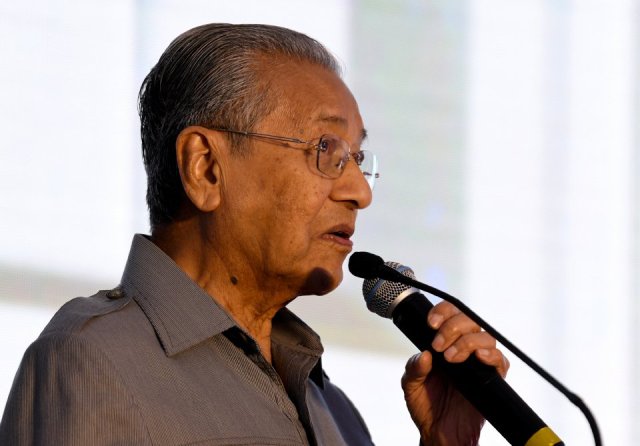 PUTRAJAYA — Prime Minister Tun Dr Mahathir Mohamad believed that former Attorney-General Tan Sri Abdul Gani Patail must have had his own reasons not to prosecute former Chief Minister of Sabah Tan Sri Musa Aman over alleged involvement in corruption in 2012.
For that, he said the Malaysian Anti-Corruption Commission (MACC) had to provide the explanation on the matter.
"I think the matter is not fully understood, and I think we will seek some clarification made not by (ex-)Attorney General himself, but what was actually the situation at the time when this happened. Either he (Abdul Gani) explains or not, it is not going to help. Other people including MACC have to explain why in those days there was no prosecution," he told reporters after attending the launch of Poh Kong's Gold Note of Hope.
He said this in response to the Kepong MP Lim Lip Eng's statement urging Abdul Gani to explain his decision not to prosecute Musa in 2012.
Last Monday, Musa was charged with 35 counts of corruption involving RM253.5 million in timber concession contracts in Sabah.
On the allegation of former minister Datuk Zaid Ibrahim that billionaires and towkays were the real decision makers in the Pakatan Harapan government, Dr Mahathir said Zaid could say whatever he wanted to say.
"I don't have to agree with everybody. They are free to give their opinion in this country. Maybe he has evidence. He can show the evidence (of) how many billions I have," he said.
— BERNAMA