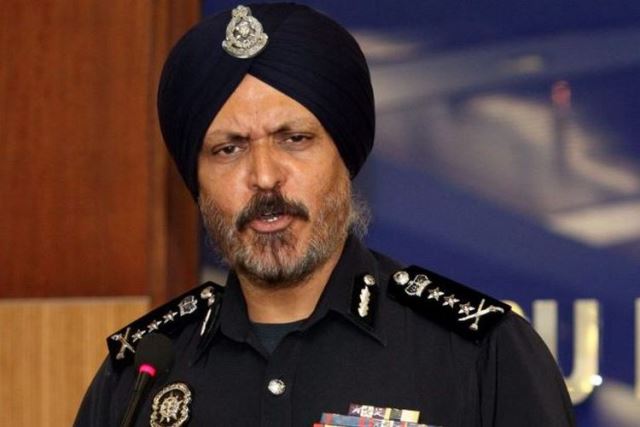 KUALA LUMPUR — The United States Department of Justice (DOJ) must ensure that the documentation process on the extradition of Roger Ng to the United States are completed within the 60-day remand order.
Bukit Aman Commercial Crime Investigation Department director Datuk Seri Amar Singh Ishar Singh (pic) said the 60-day remand order on Ng or his real name Ng Chong Hwa came into effect on Nov 2 after he was detained on Nov 1, following an arrest warrant filed by the United States (US) .
"… the period (60 days) was given by the US court (to justify) the extradition process," he told reporters after opening the Sri Hartamas police station, here today.
The media had earlier reported that US authorities had filed a warrant of arrest against Ng after charges in relation to the 1Malaysia Development Berhad (1MDB) case were brought against him in absentia.
Apart from Ng, Malaysian businessman Low Taek Jho or Jho Low is also being sought by the DOJ for the same case.
According to the DOJ, Jho Low and Ng allegedly conspired to launder billions of dollars embezzled from 1MDB and conspired to violate the Foreign Corrupt Practices Act (FCPA) by paying bribes to Malaysian and Abu Dhabi authorities.
Meanwhile, when asked to comment on Media Prima Berhad computer systems being hacked by cyber attackers, he said the police were investigating the matter.
Yesterday the media reported that the media company was hit by a ransomware attack demanding 1,000 bitcoins and ransom of RM26.4 million to release access to the computer systems.
On the opening of the police station, Amar Singh said he was deeply moved to be given the opportunity to officiate the ceremony.
— BERNAMA