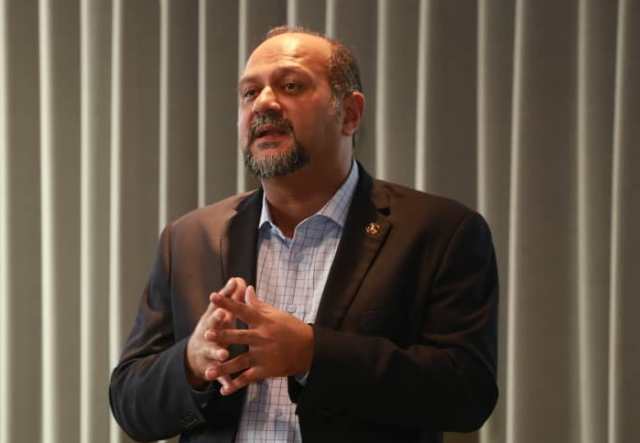 SHAH ALAM – Communications and Multimedia Minister Gobind Singh Deo today advised social media users to exercise self-restraint when posting comments on the USJ 25 Sri Maha Mariamman temple incident.
He said every citizen in the country has a role to play to ensure that the issue is addressed in the best way, hence the need to be extra cautious when posting comments on social media to avoid unnecessary problems.
"The MCMC (Malaysian Communications and Multimedia Commission) is monitoring the situation and I have briefed the Prime Minister (Tun Dr Mahathir Mohamad) on the situation (temple issue)," he told reporters after visiting a Fire and Rescue Department personnel who is in critical condition at a private hospital in Subang Jaya.
Muhammad Adib Mohd Kassim, 24, suffered multiple broken ribs and bruises on his chest and abdomen after several people allegedly assaulted him during the commotion.
Gobind said the temple fracas should teach everyone on the need to be more united to ensure that harmony is maintained.
Gobind reminded media members to give the victim's family some space and respect their privacy, besides practising extra caution in undertaking their duties.
He also expressed confidence in the ability of the team of doctors treating Muhammad Adib and prayed for his speedy recovery.
During the visit, Gobind met with the victim's family members and his fiancee.
The riot started at the temple early on Monday, following a scuffle between two groups which resulted in several people being hurt and vehicles torched.
Earlier today, further violence resulted in several vehicles being set ablaze, and so far 23 vehicles in total were torched.
A Fire and Rescue Department vehicle was also damaged in today's incident. Police have so far detained 21 people to assist in the investigation.
– BERNAMA