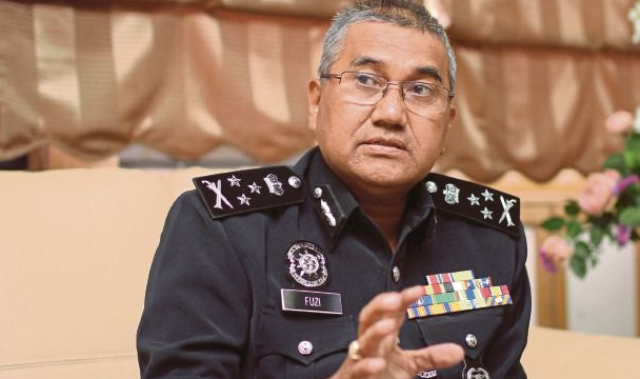 KUALA LUMPUR — Police have detained 83 people  to help in investigations into the riots at the Sri Maha Mariamman Temple, USJ 25, Subang Jaya, near here, last week.
Inspector-General of Police Tan Sri Mohamad Fuzi Harun said all those detained were locals and many more were being hunted.
"We have detained 83 individuals for investigation as of 8 am today and more are being hunted. Yesterday, we black-listed several individuals involved in the commotions,'' he told reporters after a convocation ceremony for Kolej UniKop at Maktab PDRM here today.
Yesterday, Bukit Aman CID director Datuk Seri Wan Ahmad Najmuddin Mohd said PDRM was looking for 28 witnesses to help in investigations over the rioting incidents and urged them to come forward and co-operate.
The fracas which took place on Monday and Tuesday mornings following a dispute on the transfer of the temple to a new site resulted in serious injuries to a fireman Muhammad Adib Mohd Kassim who was now being treated at the National Heart Institute.
The rioters also injured a policeman, burned 23 vehicles, damaged a building and disturbed public peace.
— BERNAMA