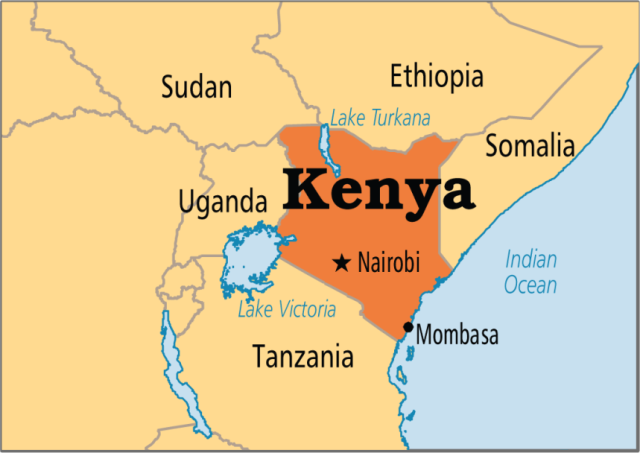 KUALA LUMPUR — No Malaysian casualty was reported in Tuesday's terror attack at 14 Riverside Drive Complex in Kenya's  Nairobi commercial hub, which left 14 people dead, said Malaysian High Commissioner to Kenya, Loh Seck Tiong.
In a written statement to the Malaysian National News Agency (Bernama) International News Service today, he said the high commission had been in constant contact with Malaysian residents in Kenya following the attack.
Somali extremist  group, Al-Shabaab claimed responsibility for the murderous assault. The group had vowed to attack Kenya as revenge for sending troops to Somalia, which has been wrecked by conflict since 1991.
"The security exercise to secure the area is still ongoing as it is still unknown how many people have been held up in the building right now. Based on information received at the time of writing, there are no Malaysian casualties in the terror attack," Loh said, replying to Bernama's queries on the latest development.
He said the high commission had advised the 80-odd Malaysians in Kenya to avoid the area and monitor the local media for updates.
He added the high commission was also in constant contact with Kenyan authorities, and non-governmental organisations (NGOs) involved in facilitating health services to those affected by the attack.
The Kenyan Government has assured the public that the situation was under control and the high commission was monitoring the development, Loh said in the statement.
Meanwhile in the latest development, Kenyan President Uhuru Kenyatta was reported by news agencies as saying that all the terrorists who had stormed the upmarket hotel complex had been "eliminated" after an almost 20-hour siege which reportedly started at 3pm local time (8pm Malaysian time)
He said 700 civilians had been rescued so far.
Tuesday's coordinated assault by Al-Shabaab's armed gunmen on the Dusit D2 compound, an upmarket cluster of shops and hotel facilities at the complex, represented the most high-profile terror attack in the East African country since 2015.
In a similar attack on the Westgate shopping centre in Nairobi, also by the Al-Shabaab in 2013, 67 people were killed while in the Al-Shabaab attack at Garissa University in 2015, some 150 people were killed.
— BERNAMA