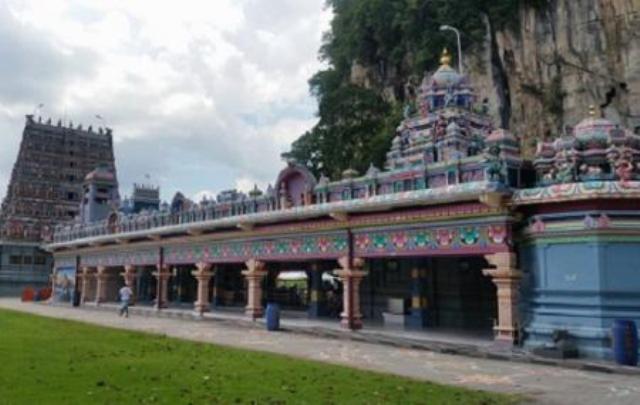 IPOH — As thousands of Hindus and tourists thronged the Sri Subramaniar temple in Gunung Cheroh here yesterday for the Thaipusam celebration, it was a Chinese devotee carrying kavadi who stole the show.
And 51-year-old Andrew Chong was not alone.
While he carried the kavadi, his son, Danial, 20, joined him by carrying a pot of milk on his shoulder to be given as offering to Lord Murugan at the temple.
Jessica Lau, 51, said the whole family, who live in Bercham, supported her husband and their son's wish to fulfill their vows.
"I am a Buddhist but my husband is a Hindu. He has been carrying kavadi for the past 10 years," she told reporters at the temple.
Meanwhile, Perak Menteri Besar Datuk Seri Ahmad Faizal Azumu announced that the state government would contribute RM50,000 to the temple.
"We always provide aid and contributions to various temples in the state through the Non-Islamic Affairs unit," he said after visiting and mingling with the Hindu devotees at the temple.
Also present were Water, Land and Natural Resources Minister Dr Xavier Jayakumar, Human Resources Minister M.Kulasegaran and state executive council members.
In another development, Perak Crime Prevention and Community Safety chief  SAC Mohamad Laham said 780 police personnel would be stationed around the temple vicinity during the three-day celebration.
"So far, the situation is under control and we will ensure there are no threats or criminal activities taking place while the devotees are fulfilling their vows at the temple," he said.
— BERNAMA