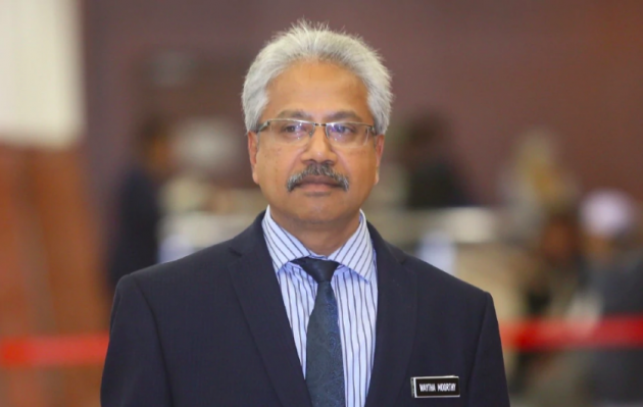 PUTRAJAYA — The Orang Asli Development Department (JAKOA) has been asked to investigate the case of signboards on development projects bearing the department's logo that were erected at  Orang Asli settlements in Cameron Highlands yesterday.
Minister in the Prime Minister's Department, Senator P. Waytha Moorthy said the signboards at three villages in Lembah Bertam had to be investigated as they were put up on the night before the Cameron Highlands by-election, a practice that the Pakatan Harapan-led (PH) government has forbidden.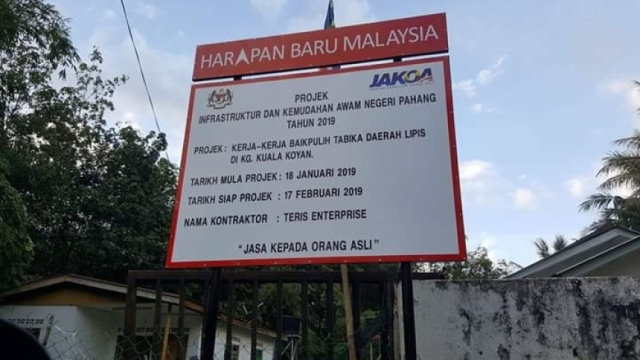 "We will investigate whether the incident is sabotage from the inside or an outsider's job to give a negative impression of the PH government," he said in a statement yesterday.
According to him, the government had issued a firm directive that Barisan Nasional-style campaigning using government machinery was not to be used to sway voters as this could  possibly be an offence under the Election Offences Act 1954.
A news portal reported that a few signboards with  the JAKOA logo and slogan  'New Hope for Malaysia' was found at Kampung Sungai Tiang and Kampung Sungai Chohong in Lembah Bertam.
The signboards denoted a home improvement project stating time period as Jan 18  to Feb 17,  2019.
Following the controversy, JAKOA director-general Datuk Ajis Sitin apologised saying that it was an unintentional mistake and directed the contractor to bring down the signboards immediately.