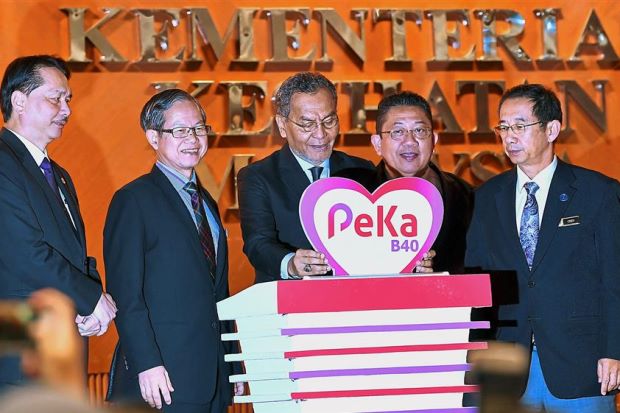 KUALA LUMPUR: The Health Ministry is to launch next month the PekaB40 healthcare programme for targeted bottom 40 per cent (B40) income earners in collaboration with the government-owned ProtectHealth Corporation Sdn Bhd.
Protect Health chief executive officer Datuk Ab Latif Abu Bakar said the programme targets eligible recipients aged 50 and above and will place emphasis on non-communicable diseases (NCDs) such as diabetes, hypertension and high cholesterol.
He said the programme will enable the ministry to provide free medical service to these people in the B40 group estimated to number 3.94 million people.
"According to statistics, those aged 50 and above are at high risk of suffering from these diseases. They make up the highest percentage of NCDs sufferers, at 47.6 per cent.
"We want prevention rather than cure. This is to reduce the cost of medical treatment. We have done simulations and studies, and we feel that we have to target this group of people," he said in an interview on the Ruang Bicara programme of the Bernama News Channel (BNC) last night.
He said that if the pioneer project is successful, the government promises to implement the programme for everyone in the B40 group, estimated to be over seven million people.
Ab Latif also urged children in the low-income group to check the website at http://pekab40.com.my/ for the latest development on the programme and bring their parents to the clinics for health screening.
— BERNAMA