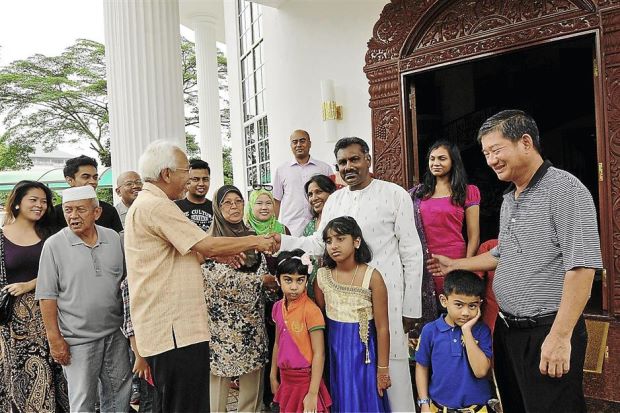 JOHOR BAHRU: Former MIC vice-president Tan Sri S. Balakrishnan's death in a road crash last night is a loss for the Indian community, say party leaders.
Former state MIC chairman Datuk M. Asojan said they were saddened by the unfortunate incident.
"When he was in MIC, he had held numerous posts including MIC Johor Bahru Division head, Johor MIC chairman and also a member of the MIC Supreme Council.
"On this capacity and his incalculable contributions his passing is a loss to the Indian community," Asojan, who is currently the MIC executive secretary, told Bernama when contacted.
Meanwhile, MIC Central Committee member T. Rajasekaran described the late Balakrishnan as a very dedicated person, who had helped many people during his lifetime.
 "A successful businessman, he will be missed dearly by party members.
"Sincere condolences on behalf of our party president Tan Sri S.A. Vigneswaran, myself and the party to his family. May the Almighty bless his soul," he told Bernama.
The former MIC vice-president together with three others died in a crash at Kilometre 33, North-South Expressway near Kulai, near here, early this morning.
Besides, the 65-year-old leader, the others killed in the crash were K. Ramachandran, 51, G. Ravi, 55, and A. Ragu, 47.
In the incident at about 12.10 am, the Toyota Vellfire ferrying the four deceased and three others who were injured from Kuala Lumpur to Johor Bahru was rammed by a container truck from the opposite direction before being hit again by another car from behind.
All four victims were confirmed dead at the scene.
— BERNAMA