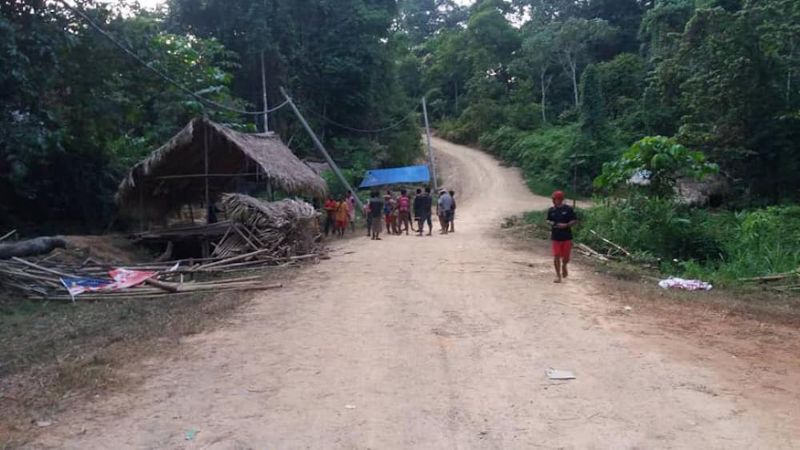 KOTA BHARU: The Red Zone restriction imposed on Kuala Koh in Gua Musang, the settlement of Orang Asli of the Batek tribe, may be lifted next week barring any deterioration of the current health environment.
Kelantan Health director Dr Zaini Hussin added, the department would continue to monitor the situation.
On June 12, Kuala Koh was declared a Red Zone following the death of 15 Orang Asli, later discovered to be due to measles.
Another 112 residents received treatment at Gua Musang Hospital, Kuala Krai Hospital and the nearby clinic.
Dr Zaini said another one or two residents were admitted to hospital in the last two weeks but the cases had not been confirmed to be measles.
"InsyaAllah, if the positive situation persists, we will advise the relevant authority (police) to lift the restriction," he told reporters after launching the National Halal Pharmaceutical Convention 2019 here today.
He said the department started giving vaccines to residents yesterday, a step similarly taken by Terengganu and Pahang.
"It's to ensure that all residents in the affected areas received optimum vaccination," he said.
Meanwhile, 278 participants are attending the three-day convention.
Present at the event today were Health Ministry (Pharmaceutical Services) senior director Dr Ramli Zainal and Federal Territories mufti Datuk Dr Zulkifli Mohamad Al-Bakri.
— BERNAMA