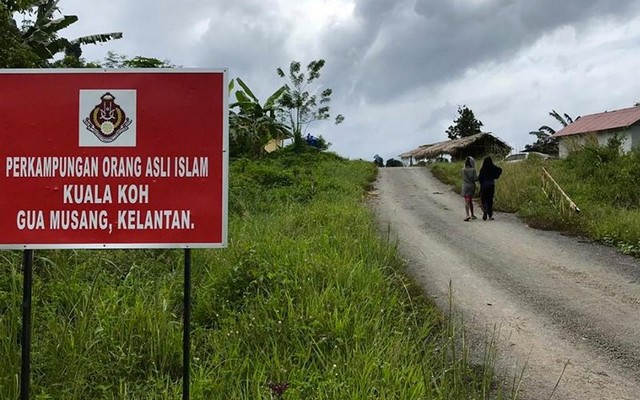 GUA MUSANG: The outbreak of a mysterious illness, which resulted in the death of 15 Orang Asli from the Batek tribe in Kampung Kuala Koh, later found due to measles recently, still haunts the community, especially those in Felda Aring 5 and Kampung Pasir Linggi.
Kelantan Islamic Religious and Malays Customs Council (MAIK) religious teacher in Kampung Aring 5, Mohd Fadzli Mamok said the Orang Asli community in the village had not been to Kampung Kuala Koh since then , despite the Red Zone restriction imposed there having been lifted.
"The residents are still afraid to go to Kampung Kuala Koh for fear that if they go there, they will bring back the disease to their village.
"They do not want what happened there to recur and the disease to spread to villages nearby," he said when met by reporters in Kuala Koh here today.
Besides the deaths, 122 people were also hospitalised .
Meanwhile, Kampung Aring 5 headman, Raina Anjang said almost all the children and adults in the village, had been given vaccination against infectious diseases, including measles.
"It is normal for us to frequent Kampung Kuala Koh because the village is just nearby, but after the deaths, we are more cautious," he added.
— BERNAMA