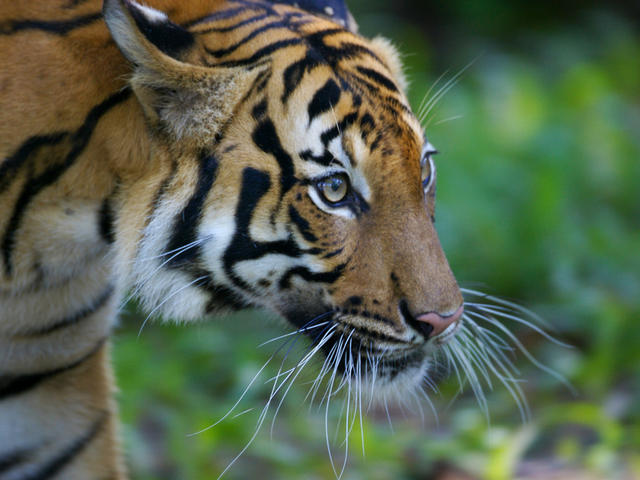 KUALA LUMPUR: In conjunction with a two-year national campaign initiated by the Water, Land and Natural Resources Ministry to save the Malayan tiger, a run themed 'Roar For Life' is set to take off on July 28.
Jointly hosted by WWF-Malaysia and Maybank, the Malayan Tiger Run is supported by the ministry and Department of Wildlife and National Parks, Peninsular Malaysia (PERHILITAN).
The event will be held at the IOI City Mall, Putrajaya, and over 4,000 participants have signed up in support of tiger conservation efforts in the country.
The Malayan Tiger Run symbolises a Malaysian unified voice and force, rallying behind a call by Minister, Dr Xavier Jayakumar, to save the Malayan tiger from extinction.
PERHILITAN director-general, Datuk Abdul Kadir Abu Hashim reiterated the minister's efforts in safeguarding the Malayan tiger.
WWF-Malaysia executive director and chief executive officer, Sophia Lim said the objective was to gather people to be a voice for the Malayan tiger, via an educational and fun sporting event.
The national conservation organisation also aims to raise greater awareness on the critical state of the tiger population and encourage more people to make a stand and speak up, in support of ongoing tiger conservation efforts.
WWF-Malaysia will also officially launch a year-long Malayan Tiger Pledge during Global Tiger Day celebrations this year.
Chaired by the Malaysian Prime Minister, the pledge will provide an avenue for Malaysians to symbolically support the establishment of a National Tiger Committee.
It also garners the support of one million people by Global Tiger Day 2020, in an effort to actively include civil society as a critical component of saving tigers.
Malayan tiger numbers have been steadily declining since the 1950s. From a population of about 3,000, less than 200 remain in the wild today.
— BERNAMA