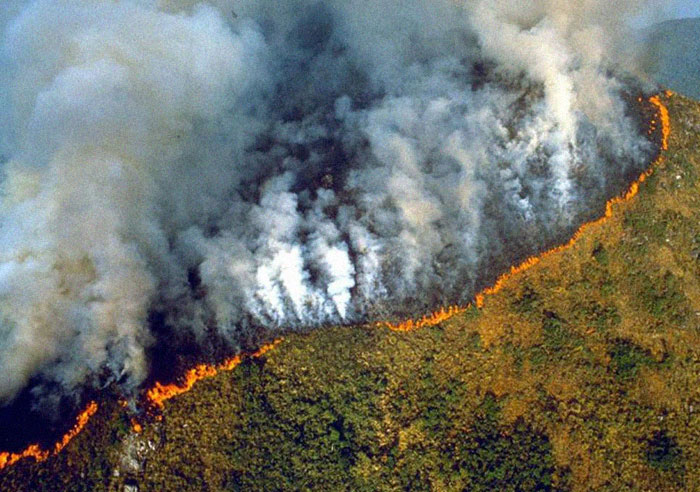 RIO DE JANEIRO — Brazilian President Jair Bolsonaro ordered military means to fight the massive fires in the Amazon rainforest region on Friday, Xinhua news agency reported.
The presidential decree, published on an extra edition of the Official Gazette, authorises the use of the armed forces to battle the blazes until Sept 24.
According to the decree, Brazilian forces will be deployed from Saturday to the affected regions in Amazon to help combat the fires.
As Bolsonaro left the official residence Friday morning, he told journalists that this is what he was inclined to do.
The armed forces can be used in such situations through a decree called a "Law and Order Guarantee," which had in the past been used to ensure public security in states with high crime rates and under other special circumstances.
The president called a meeting with eight cabinet members on Thursday and signed an order for the ministers to adopt all necessary measures to contain the forest fires.
The Brazilian president is under a lot of pressure, both domestically and internationally, as the fires that started in early August have not been put out.
— BERNAMA