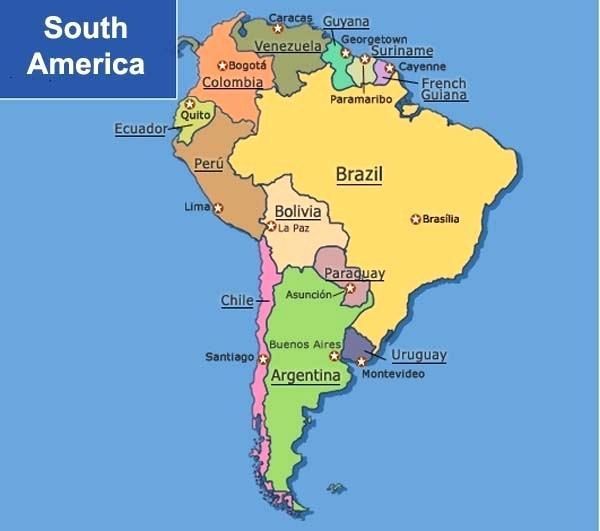 LA PAZ — Land-locked Bolivia has access to the sea – the Atlantic Ocean. As of Oct 30, the land-locked South American country now has sovereign access to the Atlantic via the Tamengo Canal that runs along Brazil's shared border.
Bolivian cargo will now be able to sail along through the 3,442km Paraguay-Parana waterway making stops in Paraguay, then Puerto Caceres, Brazil, and end in Nueva Palmira, Uruguay.
The president of the Chamber of Industry, Commerce and Tourism of Santa Cruz, Bolivia, Jorge Arias, asked of the announcement: "How can we not be excited? For the first time, (Bolivia) will have a port system," said the chamber leader.
On Tuesday President Evo Morales inaugurated the Bolivian ports of Jennefer, Gravetal and Aguirre as international ports and now a part of the Paraguay-Parana waterway shipping system that links Bolivia with Argentina, Bolivia, Brazil, Paraguay, and Uruguay.
"The operation of the (Bolivian) ports is immediate," said Arias. "The three ports are specialized and have the infrastructure to move cargo by containers, bulk, and carloads," he added.
Each dock has the capacity to support between 200 and 300 tons of weight.
The jump in a category from domestic to international ports will make them "seen globally as emerging and effective ports in the export logistics chain," Morales said during his speech.
Bolivia is becoming a part of the Paraguay-Parana system just as The Hague ruled that Chile is not obliged to negotiate with the country to allow it access to the Pacific Ocean, which Bolivia lost access to in 1879.
Referring to the ports in Uruguay in Brazil Morales said: "they are already sovereign ports allowing (Bolivia) access the Atlantic Ocean."
The Bolivian government is also talking with Peru to get port permission to the Pacific.
— BERNAMA-NNN-TELESUR