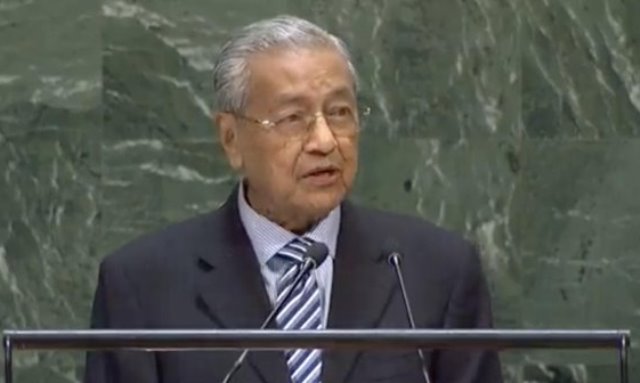 KUALA LUMPUR — A remark by Prime Minister Tun Dr Mahathir Mohamad at the United Nations General Assembly last week on Jammu and Kashmir sent Twitter into overdrive today.
Several netizens, who seemed to be Indian nationals, expressed their disappointment through #BoycottMalaysia over the remark that Kashmir had been "invaded and occupied".
As the number of tweets reached 8,000, other netizens, presumably Malaysians, decided to break their silence on the matter and responded with #BoycottIndia.
Shafwan Shukor, in his tweet, said: "Wow #BoycottMalaysia trending! Hahaha. Impact ucapan Tun M dekat UN…mintak India dan Pakistan duduk semeje je, nego pasal Kashmir and Jammu. (Impact of Tun M's address at the UN … asking India and Pakistan to negotiate (an amicable solution) on Kashmir and Jammu).
The trend then saw a rise of #BoycottIndia, defending Malaysia and Dr Mahathir.
Danian Mikhail stated: "Malaysians stand united. #BoycottIndia.
Nunakash1 stated: "Thanks Malaysia for standing against oppression. #SupportMalaysia #BoycottIndia.
In between the fuss of these boycott hastags, several other netizens, wishing for an end to the arguments, called for focus on a bigger agenda.
Sree Tharan, in his Twitter account, stated: "Instead of #BoycottMalaysia or #BoycottIndia, can you guys boycott racism? Boycott inequality? Boycott underage sex? Boycott sexual predators? Boycott … poaching? Boycott usage of plastic?
Reisa tweeted: "… yall should focus on boycotting, stealing and raping."
— BERNAMA