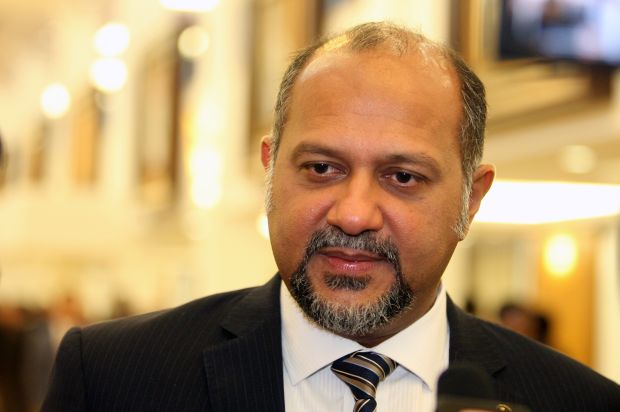 SUBANG JAYA: The fact that more United Kingdom (UK) tech companies are investing in Malaysia highlights foreign investors' confidence that Malaysia is moving in the right direction, said Communications and Multimedia Minister Gobind Singh Deo.
He said this is a shot in the arm for tech development and growth in Malaysia and signals the start of more significant and strategic investments vital for the nation's digital transformation agenda.
"I am positive that this new commitment by UK tech companies will create many possible win-win situations and unlock synergies that will result in increasing trade and improve technology-related business for both countries," he said when opening tech company Ideagen's Technology Centre Of Excellence (CoE) here, today.
He noted that this was also a reflection of Malaysia's attractiveness as an investment destination and as a springboard to the bigger ASEAN market.
"I am most pleased to see our constructive engagement bear fruit, which then led to my announcing on 30th April that five UK technology organisations, including Ideagen, were planning to invest in Malaysia," said Gobind, alluding to his working visit to UK in February this year where he had a series of high-level meetings with the UK government, industry and academia concerning the digital fields.
He also pointed out the reputation and prominence of Ideagen as a supplier of risk management software to companies in highly-regulated sectors such as aviation, banking and life sciences with seven out of 10 of UK's top accounting firms and three-quarters of the world's biggest pharma organisations being its clients.
Meanwhile, Ideagen Chief Executive Officer Ben Dorks said the opening of its new CoE in Subang Jaya, Malaysia is a monumental and significant step for the company in its global growth strategy.
"Our brand new facility in Subang Jaya housed in an impressive and stylish 21,000 square feet of office space provides us with solid foundations from where we can expand not just in Malaysia but across the wider Asia-Pacific region.
"Malaysia is a hotbed of technology talent, and we are looking forward to welcoming that talent into the Ideagen Group in what we believe is a clear indication of our commitment to the Malaysian economy," he said.
Dorks added that this was an exciting phase in the growth and success of Ideagen and believed that the Malaysian CoE would play a pivotal part in enabling the software firm to become a global player in the governance, risk and compliance (GRC) software market.
Ideagen's expansion in Malaysia is a part of the company's global CoE project which has created new dedicated business functions and almost 150 jobs worldwide. In just seven years, the company has expanded its staff numbers from 30 to more that 530 globally. The new premises in Subang Jaya can accommodate 200 software developers and other skilled technology professionals.
— BERNAMA