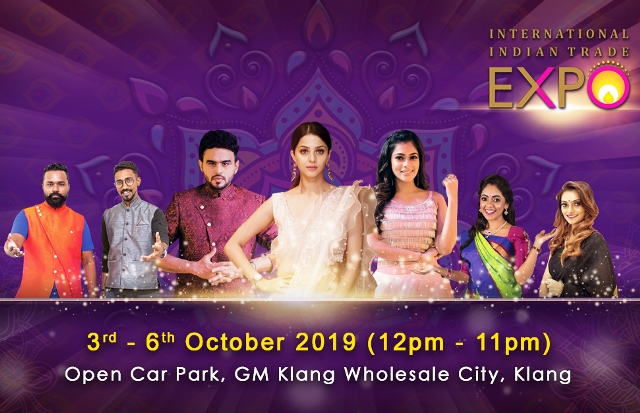 Klang – The 5th Astro International Indian Trade Expo and Deepavali Kondattam 2019 which commenced yesterday (Thurdsday 3rd of October) will be held until 6 October 2019 at the GM Klang Wholesale City in Klang and is open to public, for free.
Held annually, the expo plays a prominent role in building cultural and commercial relationships between local and international Indian exhibitors and the Malaysian public. With more than 100 booths by local and international vendors, visitors can look forward to a colourful array of traditional Indian clothes, jewellery, sweet delicacies and traditional foods, merchandise, travel and leisure commodities, telecommunication deals and many more.
Activities lined up over these four days include a 'Kids Dance' competition, 'Guess The Song' competition, 'Kolam Drawing' competition, Astro Vaanavil's Award Show, a karaoke session and a mini concert by local artists and RAAGA announcers.
For more details on the International Indian Trade Expo and Deepavali Kondattam 2019, visit www.astroulagam.com or www.facebook.com/AstroUlagam.