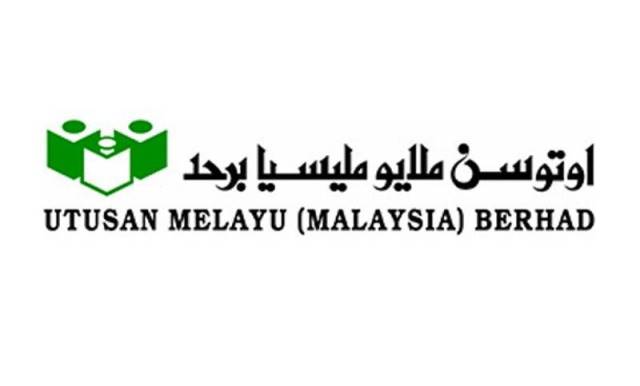 KUALA LUMPUR — After 80 years of being the platform and the voice of the Malay struggle in the country, today marks a dark moment in Malaysian journalism history when Utusan Malaysia  ceased operations after a prolonged financial crisis.
News of the closure of the nation's oldest Malay daily that spread since last night and was later confirmed by the company's management today sent shock waves, not only with its staff but also other media practitioners and Malaysians who grew up reading the tabloid.
The financial crisis affecting Utusan, and its sister publication, Kosmo was not something new after employees began facing delayed salary and allowance payments due to declining sales and advertising revenue.
Utusan has been beset by financial problems following the defeat of Umno in the 14th general election, when the Malay-based party said it could no longer contribute funds to the daily's survival after continuing to record losses.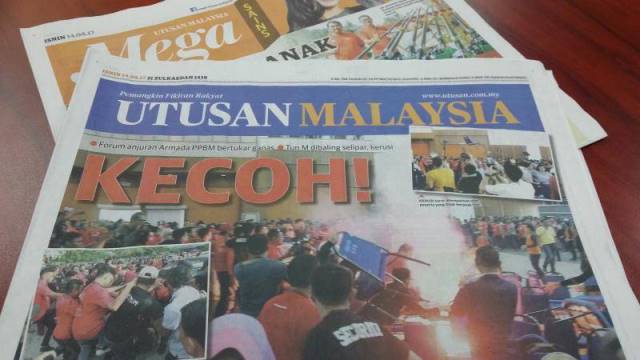 As part of the company's cost-cutting measures, some 800 staff of Utusan Melayu (Malaysia) Berhad) accepted the voluntary separation scheme (VSS) exercise) in December last year.
The move, however, failed to increase the company's cash flow and Utusan delayed paying staff salaries and VSS payments.
The company also struggled to dispose of its assets to improve cash flow, especially buildings which the company owns, as most of them do not have a certificate of fitness (CF).
The situation triggered reports of Utusan Melayu wanting to cease operation on Aug 20, but this was later denied by its executive chairman Datuk Abdul Aziz Sheikh Fadzir, who announced an increase in the price of its newspapers by 50 sen to ensure its survival.
More than 800 remaining employees remained loyal to the newspaper which was founded by Singapore's first president Yusof Ishak, who was widely recognised as 'Father of Malay Journalism'.
Despite repeated delays in the payment of their salaries for almost three months, the employees kept hoping a light at the end of the tunnel.
Mohamad Hafiz Yusoff Bakri, 32, who had served for six years, said he was upset that staff was only informed of the closure at the very last minute.
He said job satisfaction made him remain loyal with the organisation, despite being aware that the company has been facing financial constraints since mid of last month.
"Everyone at Utusan is very sad, but life has to go on. Prior to this, Utusan was never sloppy in taking care of its employees' welfare and that is why I remained patient despite not being paid for two months.
"I know Utusan is facing financial constraints, but I am confident the management will pay our salaries.
"The saddest thing is to listen to my friends who are married and has families, their problems are bigger than mine. The question now is why didn't the management inform us earlier," he told Bernama when contacted here today.
Hafiz said he would miss his co-workers as they were all like family.
Sharing similar sentiments, Kosmo Putrajaya Deputy Bureau Chief, Nor Idayu Bosro described the working environment in Utusan as family like, which, was among the key reasons why employees remained faithful with the company.
Nor Idayu, 32, said she was not surprised to find out about the closure as the management last August had already said that the final solution was to shut down operations.
"End of this month, a town hall session will be held, and if given the chance to serve with Kosmo, I will continue. I do not think salary is a major issue here, but I am confident that the management will provide an explanation," she added.
In a circular, Abd Aziz said that the last working day for Utusan staff will be today (October 10), with their service tenure ending on October 31.
— BERNAMA