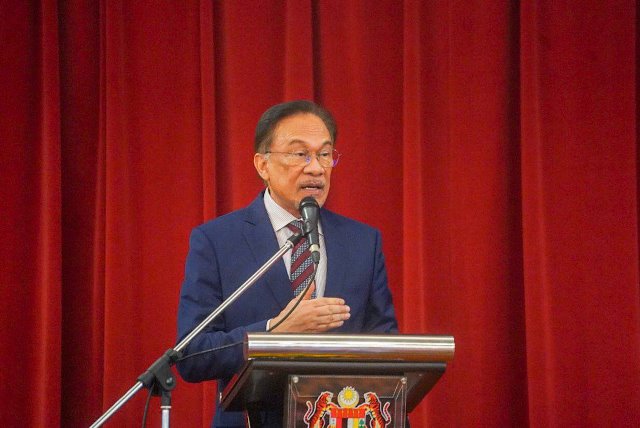 KANGAR — The Perlis Malay Association (Pemanis) fully backs the suggestion of Parti Keadilan Rakyat (PKR) president Datuk Seri Anwar Ibrahim who wants every official government function to use the Malay language as the medium of communication.
Pemanis president Datuk Mohd Zain Hamzah said the move was most appropriate towards upholding the Malay language as the official language of the country, and using it as a language of knowledge.
He said this to Bernama here today when commenting on a speech by Anwar in his address at the closing of the Archipelago Malay Language and Letters Congress in Ayer Keroh, Melaka on Monday.
According to Anwar, he raised the issue after a ministry organised a conference recently, also attended by several foreign ambassadors, which was fully implemented in English including the 'doa'.
Anwar, who also Port Dickson Member Of Parliament, said he remarked to the minister that the approach must be corrected because the government's programme especially national initiatives should be in the Malay language.
Commenting on the matter, Mohd Zain said Pemanis had for a long time championed the issue of using the Malay language in official government functions even when involving guests from overseas.
''We take the example of what is practiced in other Asian countries such as Indonesia, Thailand, China and Japan, their leaders still use their own mother tongues at every event organised by the government even at the international level," he stressed.
According to Mohd Zain, if the ministers themselves neglected the use of the Malay language as an official letter, who else could be depended on because ministers often gave speeches at government functions.
He conceded that from what was said by Anwar there were press conferences by leaders and organised by the government where a mixture of the Malay language and English were use, which should not have taken place in a country which had been independent for 60 years.
— BERNAMA