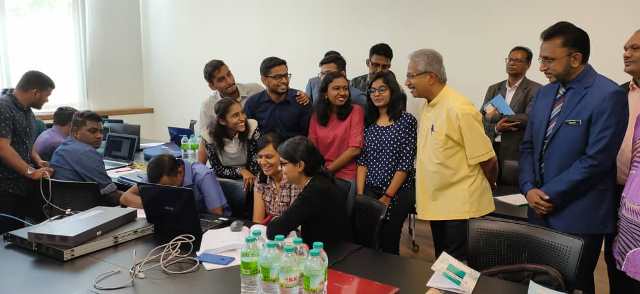 CYBERJAYA — The Malaysian Indian Transformation Unit (Mitra), which is under the Prime Minister's Department, has funded 100 students so far for the Huawei professional certification programme.
Minister in the Prime Minister's Department P. Waytha Moorthy said the focus will be on students from the B40 category to participate in IR4.0-themed training and programmes.
He said the Huawei professional certification programme, or ​​​​​​​Huawei Certified ICT Associate and Huawei Networking Technology and Device (HCIA-HNTD) kicked off in June and students were given training for two months.
Of the 100, 41 students have managed to gain employment in information and communications technology companies and subsidiaries such as Dell, Petronas, Maxis and Huawei, he said.
" This is one of the steps taken by Mitra to reduce unemployment among graduates and to empower youth to face the Fourth Industrial Revolution," he told reporters after a visit to the Luminous Systems centre of excellence, a learning centre recognised by Huawei here yesterday.
Asked on the RM100 million allocation for Mitra announced in Budget 2020 last week, Waytha Moorthy said it will be used to transform the lives of the Indian community.
"Given the current financial situation, the Finance Ministry could only allocate RM100 million but what is more important is to fully utilise the fund and bring changes in people's lives," he said.
— BERNAMA