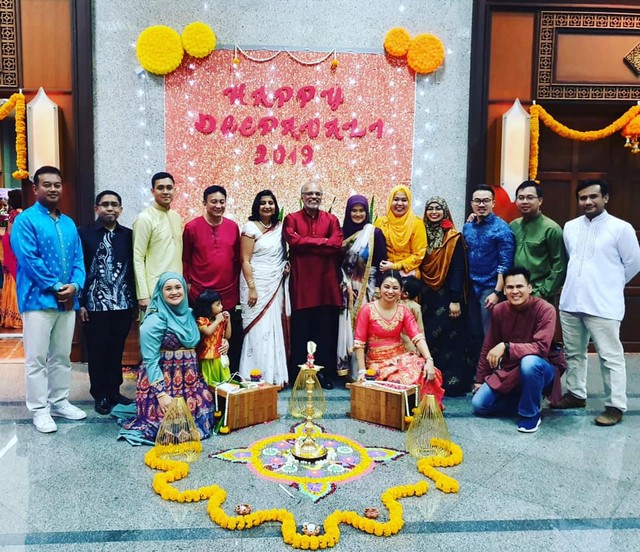 BANGKOK — The Embassy of Malaysia in Bangkok, Thailand, celebrated the Deepavali, the festival of lights, in a joyful atmosphere here last night (10 November).
About 200 Malaysians gathered at the embassy's multi purpose hall to celebrate the festival which signifies the victory of light over darkness, good over evil and knowledge over ignorance.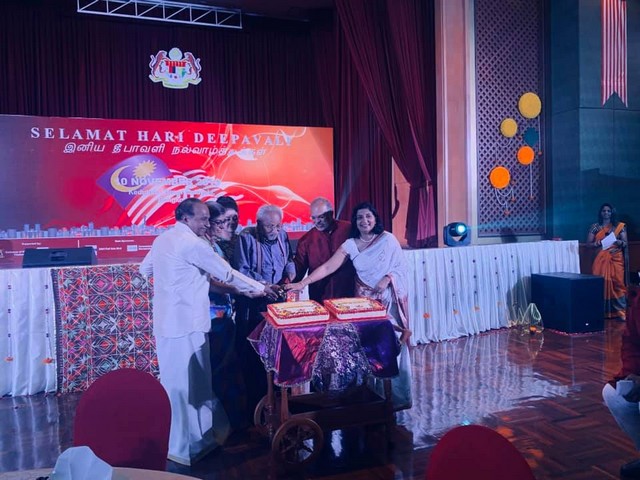 Malaysian ambassador to Thailand Datuk Jojie Samuel and his wife Datin Catherina Cherian Samuel graced the special celebration.
Also present were Ambassador of India to Thailand, Suchitra Durai and spouse R. Swaminathan, and pioneer of the Malay film industry, Tan Sri L. Krishnan.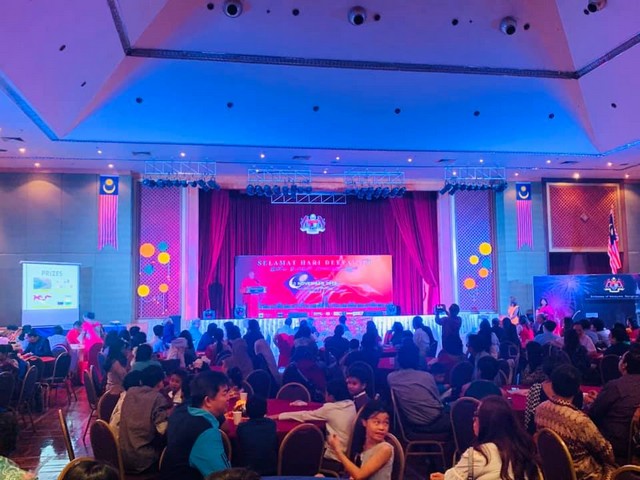 To make the event livelier, Malaysians, of different races and backgrounds, embassy officials and their families, were seen donning the colourful saree and kurta at the celebration.
The hall was also decorated with lights and small oil lamps while a spectacular flower 'kolam' awaited at the entrance to welcome guests.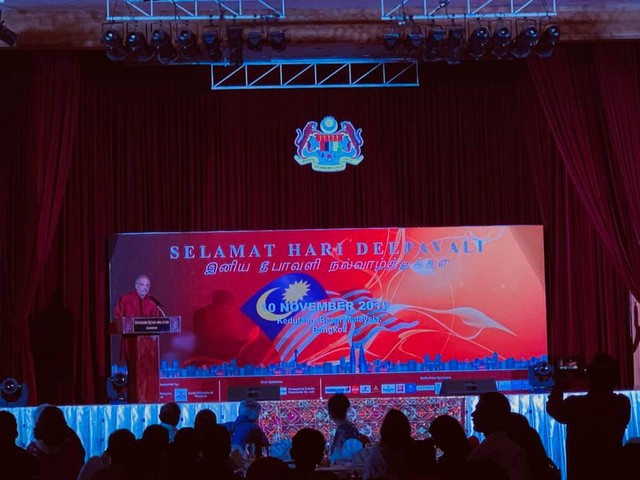 Apart from being served with sumptuous Indian cuisines, the guests were also entertained with traditional dance and energetic musical performances such as Bharatanatyam, folk dance as well as medley of Tamil and Hindi songs.
In his speech, Jojie expressed his hope the celebration would forge close relationship among Malaysians residing in Thailand.