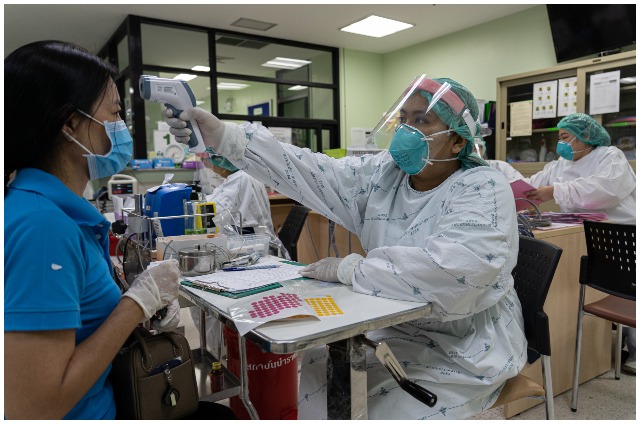 BANGKOK: Thailand will lift a nationwide 11 pm to 3 am curfew and further ease COVID-19 restrictions next week as the kingdom today reported zero local transmissions for 18 consecutive days.
Thailand plans to reopen its doors to foreign visitors by creating a "travel bubble", opening its doors for countries that managed to curb the COVID-19 pandemic. However, no definite timeline has been set.
Centre for COVID-19 Situation Administration (CCSA) spokesman Thaweesilp Wissanuyothin said the target group is business travellers and medical visitors who need services and treatment as the measures would ease the burden of the tourism industry.
Travel could be reopened with countries and territories such as China, Hong Kong, Taiwan, Macau, Japan, South Korea, Australia, New Zealand, Laos, Mynamar, Cambodia and some Middle East countries, he said.
"Prime Minister General Prayuth Chan o-cha agreed in principle on the travel bubble. A sub-committee will be set up to further discuss the matter on concepts, measures and guidelines before taking the proposal to CCSA," he said at a COVID-19 daily briefing here today.
Thailand's ban on international passenger flights is still on, until June 30.
Earlier, Prayuth, who is also the CCSA director, chaired the CCSA meeting to finalise the fourth phase of relaxation of restrictions in the kingdom whereby international schools, small high schools (fewer than 120 students) and tuition centres would reopen on Monday.
However, public schools will reopen on July 1, as they are on term holidays.
Seminars, conferences, meetings, exhibition halls, amusement parks (without ball pits and inflatable castles), playgrounds at shopping malls, kindergartens, daycare centres for children and elderly people will reopen on June 15. However, all sports competitions will be held without spectators.
Spas and herbal steam service will resume businesses while group exercises with fewer than 50 people will be allowed.
Entertainment outlets including pubs, bars and karaokes as well as bath-sauna-massage parlours remain closed. Also under the fourth phase, all domestic air travel will be allowed with 100 per cent passenger capacity but all inter-provincial buses will have to maintain 70 per cent passenger capacity.
Meanwhile, Thaweesilp said Thailand has reported four new COVID-19 cases, all Thai nationals who returned from India, and zero fatalities over the last 24 hours, bringing the total to 3,129 cases with 58 deaths.
He said the four asymptomatic patients have been undergoing 14-day quarantine at state facilities.
There were 192 Thai returnees who tested positive for COVID-19, he said.
To date, 3,129 COVID-19 cases have been reported in Thailand with 2,987 having recovered and been discharged from hospitals while 84 remain warded.
— BERNAMA