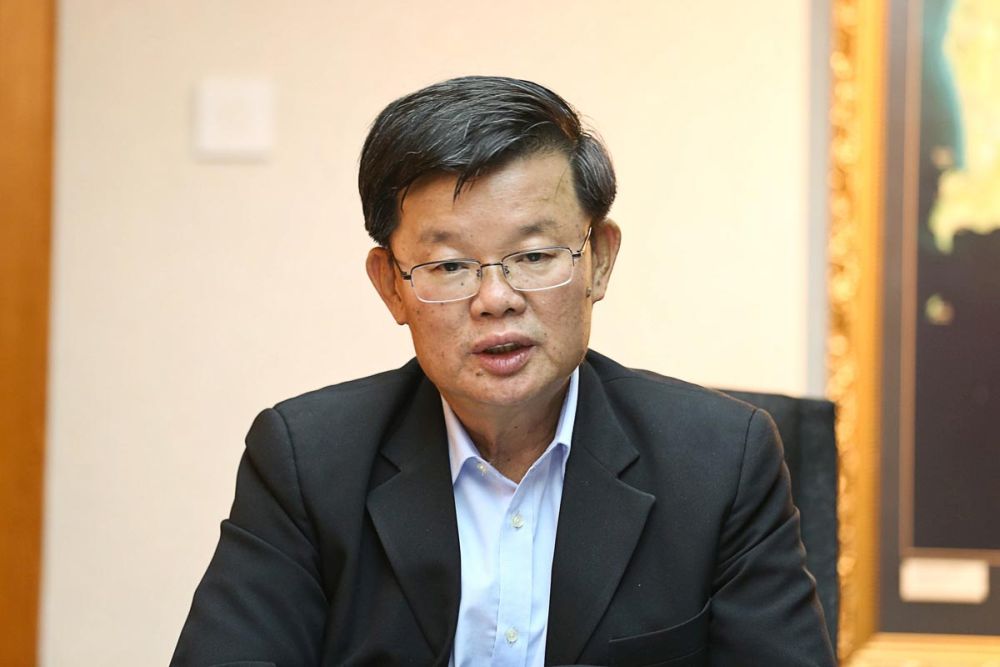 GEORGE TOWN: The Penang government remains committed to creating various programmes that benefit its 1.76 million population, said Chief Minister Chow Kon Yeow.
In his Chinese New Year message, Chow said the emphasis on the formation, empowerment and continuous supply of human capital will remain as top priorities.
"The state government is always concerned about the educational development of all types of streams in Penang. Accordingly, RM12 million is allocated annually to national-type Chinese schools (SJKC), national-type secondary Chinese schools (SMJKs), private secondary Chinese schools, sekolah agama rakyat (people's religious schools) and national-type Tamil schools (SJKT) in the state.
"This year, the state government has also allocated RM5 million for the development of the national school and the national secondary school," he said.
He said to make it even more significant, the Ministry of Education (MoE) had approved the construction of SJKC Tun Dr Lim Chong Eu in Alma, near Bukit Mertajam, as stated in a letter to the state government dated Jan 10.
In addition, Chow said that the Fourth Industrial Revolution 4.0 (IR 4.0), was seen as encouraging investors' confidence in Penang's sufficient skilled labour resources.
"Human capital development initiatives such as the introduction of STEM (Science, Technology, Engineering and Mathematics) education at Penang Skills Development Centre (PSDC), Penang Science Cafe (PSC), Penang Tech Dome (TDP), Penang Digital Library (PDL) and @CAT Penang are among efforts to be continuously carried out by the state government to prosper the state and the people.
"In fact, I believe that efforts to attract more investors and creating more quality employment opportunities for 2020, will also further strengthen the economic prosperity and the harmony among the people in the state," he said.
Chow added that 2020 will see some large-scale infrastructure projects come to fruition.
"Among them are the Penang International Airport expansion project; Penang Transport Master Plan (PTMP) (Package 2); Bayan Lepas Light Rail Transit (LRT) to Komtar; the Gurney Wharf and it is hoped that the Penang South Reclamation (PSR) project is also making progress.
"Although there are projects which are still at the agreement and tendering levels, the state government is proud to say that Penang is on the right track of progress, in line with the Penang 2030 Vision: Green and Smart State to Inspire the Nation," he said.
Chow also added foreign governments also showed confidence to the state government by participating in the Penang South Islands (PSI) Masterplan Design Competition (MDC) and on Jan 16 five overseas participants had been shortlisted as the finalists.
"PSI is a strategic initiative that is the catalyst for social, economic and inclusive agendas towards creating high-income and long-term employment opportunities," he said.
He also added that the acceleration of information technology, in line with IR 4.0, presents new challenges for all sectors to start implementing digital transformation in an effort to remain competitive.
"The state government is also committed to continue to drive Penang in line with the current trend and is ready continue to delve into digital transformation in every sector to ensure the people of the state to enjoy a quality and sustainable life," he said.
— BERNAMA