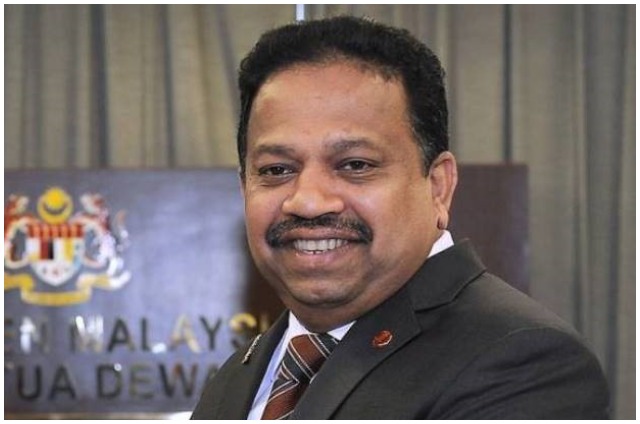 Kuala Lumpur – Despite the Movement Control Order (MCO) MIC President Tan Sri S.A.Vigneswaran wasted no time at home yesterday (Sunday, April 5) as he conducted discussions with key MIC leaders on several current issues via video-conferencing.
"This afternoon I had a productive meeting with the senior leadership of @MIC_Malaysia via Zoom! We are working together to ensure that the welfare & safety of the 'Rakyat' is prioritized. No one shall be left behind. Together, we can #FlattenTheCurve, let's #StayAtHome! #MCO" Vigneswaran posted on his twitter page together with photographs.
Immediately after the government take over by the Perikatan Nasional coalition led by Muhyiddin Yassin, in one of the press conferences that followed, Vigneswaran was asked by a journalist whether he is satisfied with the representation of MIC in the new cabinet.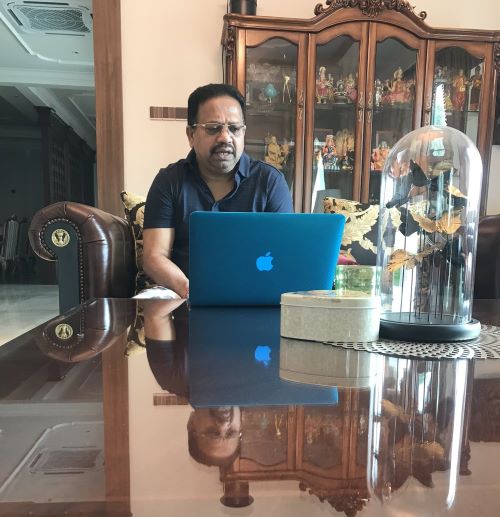 "We are not satisfied. But we are happy that we were able to participate in the newly formed government although with just one Cabinet Minister. The number of Cabinet ministers is not important. What the four Indian Ministers were not able to achieve during the last 2 years, we will achieve with just one Cabinet minister" Vigneswaran answered confidently during that press conference then.
Little did he realised then that the time would come within the next few days in the form of hundreds of Malaysian Indians stranded at various parts in India due to Covid-19 lock-downs both in India and Malaysia.
Vigneswaran moved swiftly into action. The newly minted Minister of Human Resources Datuk Seri M.Saravanan representing MIC in Muhyiddin Yassin's cabinet stood by Vigneswaran in attending to the government-related matters and approvals required from the authorities of Tamil Nadu state and the Indian government.
Vigneswaran also attended press conferences with Foreign Minister Hishamuddin Tun Hussein Onn explaining his moves by MIC to fund the exercise to bring back the stranded Malaysian Indians together with the help of some donors and well-wishers.
Vigneswaran defended MIC's participation in the matter saying the party is undertaking this exercise, not for politics but to help the community, thereby also reducing the government's financial burden in a small way during these hard times.
Vigneswaran initially arranged for 6 chartered flights to bring back the stranded Malaysian Indians from Chennai and Thiruchi but later it turned into a mammoth exercise bringing back not only Malaysian Indians but also Malaysians of other races stranded as far as New Delhi, Punjab and Bangladesh.
To date 19 chartered flights have been arranged by MIC under the guidance and leadership of Vigneswaran bringing back a total of around 3,761 Malaysians stranded in various parts of India.
Some of the returning passengers were seen crying while thanking MIC, for ending their ordeal brought about by covid-19 lock-downs both in India and Malaysia.
True to his words, Vigneswaran, with the help of his Deputy President M.Saravanan was able to prove within days of MIC joining Perikatan Nasional government that the number of Cabinet Ministers in the government representing the Malaysian Indian community is not an important factor but what is more important is what the MIC leadership is capable of doing even with just one Cabinet minister.
-R.Mutharasan