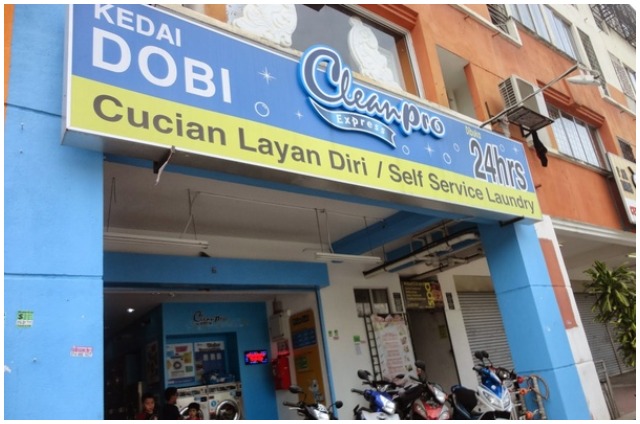 GEORGE TOWN — For years, the traditional Indian dhobi service has provided people with clean, handwashed clothes that were pressed with a charcoal iron.
Today however, this traditional trade is being wrung out by the washing machine and the self-service laundromat, although a 100-year-old dhobi settlement in Dobi Ghaut here still attracts new and regular customers.
The open-air laundry, set up in the late 1910s, is similar to the ones in Mumbai, India.
One dhobi man, V. Panchacharam, 60, said the traditional laundry service is still in demand including from new customers. He has regular customers from Bayan Baru, Gelugor and Teluk Kumbar who prefer the traditional methods because they say clothes are cleaner compared to those washed by the washing machine.
However, the second generation dhobi man who has run the trade for nearly 40 years feels that the trade will be dried out in the next five to ten years.
He said this was as much due to modernisation as the lack of interest among the younger generation to continue the trade.
"All three of my children are not interested. They are well-educated and have their own careers. It was different when I was younger, my father made me work with him, help him with the washing. I had no choice but to carry on the business started by my father since the 1950s.
"I cannot deny that managing a traditional dhobi requires a lot of energy and patience. Perhaps, that is the reason why the younger generation is not interested in washing clothes by hand, it is a daunting task.
"But if I stop doing this work, my muscles will ache. This is part of my workout to stay healthy and fit," he told Bernama.
Panchacharam said there used to be about 100 traditional Indian dhobi operators in the area, but today, there are only 12.
He said his routine starts with collecting dirty clothes from the customers for two days and separating according to colour before soaking them overnight in hot water and detergent. Then, they are handwashed before being dried in the sun, and ironed.
"Previously, washed fabrics could be dried under the sun without the need for a dryer. But nowadays, I have to get a dryer to speed up the drying process especially during cloudy and rainy days. My customers are mostly singles, restaurant owners, caterers and so on," he said, adding that he is helped by his wife, P. Susila, 59, and two employees.
Panchacharam also said the remaining dhobi men are getting old but he himself will keep the business going for as long as possible.
However, another dhobi man, A. Lakshumanan, 58, said he plans to give up the business he inherited from his father in three years.
He admitted that the number of customers has been declining even before the Movement Control Order (MCO). This was due to competition from laundromats and washing machines.
"During my father's time, people depended totally on the traditional laundry because there were no washing machines. Now that there are washing machines, people wash their own clothes.
"Nevertheless, I still maintain the tradition of washing by hand till this day," he said, adding that he has been in the trade since he was 25 years old.
Throughout the MCO period, he still received business from customers but not as much due to the movement restriction.
— BERNAMA