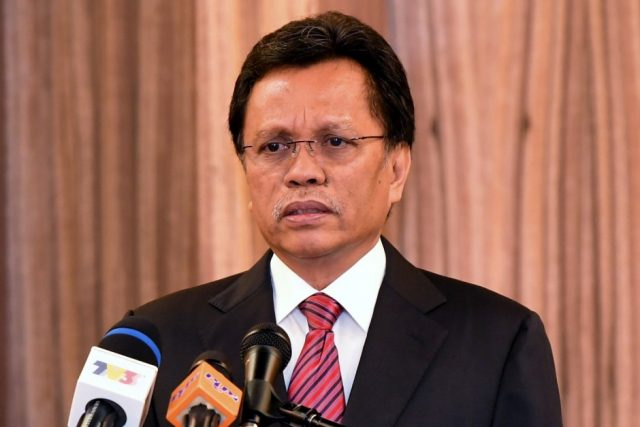 KOTA KINABALU — Sabah State Assemblymen from the state government bloc continue to support Chief Minister Mohd Shafie Apdal's leadership.
Deputy Chief Minister Datuk Seri Madius Tangau said the Sabah government assemblymen had pledged to support the state government led by Mohd Shafie, who is also the president of the Parti Warisan Sabah (Warisan), despite rumours that changes would take place in the state government in July.
Tangau, who is also the President of the United Progressive Kinabalu Organisation (UPKO), said the stand of the state government's State Assemblymen was based on the struggle initiated by Mohd Shafie, especially in defending Sabah's rights under the Malaysia Agreement 1963, over the past two years.
"As such, the leaders and all the elected representatives who support the formation of the state government of today, will continue to stand behind Datuk Seri Mohd Shafie Apdal to continue this struggle. Similarly, we urge the people not to listen to any allegation aimed at undermining the stability of the Sabah government, "he said at a press conference here today.
The press conference was held to express full support for Mohd Shafie and was also attended by some of the top leaders of Warisan and the component parties of Pakatan Harapan Sabah.
Among those present were Deputy Chief Minister Datuk Jaujan Sambakong, who is also Vice President of Warisan; Deputy Chief Minister Datuk Christina Liew, as Sabah Parti Keadilan Rakyat chairman and Sabah Health and People's Well-being Minister Datuk Frankie Poon Ming Fung, who is also Sabah DAP chairman.
Yesterday, social media viraled a claim that there would be a change in the state government in July because it was said that elected representatives from the government bloc had jumped the party.
Tangau said the issue was not a new one in which certain parties deliberately tried to undermine the stability of the state government of today by spreading rumours aimed at misleading Sabahans.
However, he clarified that the allegations that there would be a change in the state government did not arise as the Sabah government bloc is solid and has 18 seats more than the opposition in the state assembly.
According to him, the situation in Sabah is different from Melaka and Kedah as the majority of state seats between the government and opposition blocs in the two states were just one or two seats.
''We (the government bloc) is solid. Our majority is high … over 18 seats. So, don't compare Sabah with them," he said.
— BERNAMA