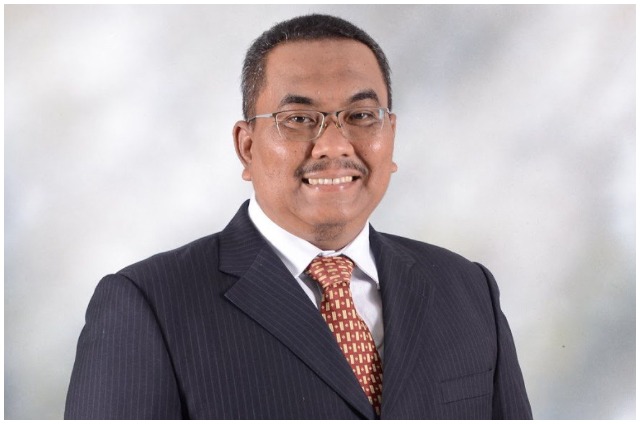 ALOR SETAR — His easy-going and modest personality has endeared the new Kedah Menteri Besar Muhammad Sanusi Md Nor to many.
However, the 46-year-old Muhammad Sanusi is also known to have voiced his views strongly especially in his role as the opposition leader in the Kedah state assembly.
Born on Aug 4, 1974, Muhammad Sanusi, who is also Jeneri assemblyman, received his early education in several schools in the state from 1981 to 1993, including Sekolah Kebangsaan Batu 5, Sik; Sekolah Menengah Kebangsaan (SMK) Sains Sultan Mohamad Jiwa, Sungai Petani; SMK Sik, Sik and SMK Derma, Kangar before furthering his studies at Universiti Sains Malaysia, Penang.
He started his career as Penang Consumer Association (CAP) education officer in 1998 and held several other positions until he was appointed as political secretary to the Kedah 10th Menteri Besar Tan Sri Ustaz Azizan Abdul Razak from 2008 to 2013.
His political career began in 1998 when he was named Penang PAS Youth exco and held various positions in the party at the state and central levels including Sik PAS Youth Council chairperson; Kedah PAS Youth chief, Kedah PAS Information chief and PAS Central Youth Council exco.
Muhammad Sanusi is also Kedah PAS deputy commissioner, a post he held since 2015, as well as Central PAS Working Committee member and election director and PASRelief chairman.
He began contesting in the 12th General Election for the Belantik state seat, but lost to Barisan Nasional (BN) candidate Datuk Mohd Tajudin Abdullah by 252 votes.
In the 14th general election, Muhammad Sanusi contested for Jeneri state seat and defeated two other candidates, namely, Mahadzir Abdul Hamid (BN-UMNO) and Mohd Nazri Abu Hassan (PH-Bersatu) with a 2,455 vote-majority.
Muhammad Sanusi who has five children, aged six to 20, has participated in many international humanitarian delegations including leading the PAS aid missions to Myanmar, Bangladesh, Jordan, Lebanon and Yemen.
— BERNAMA