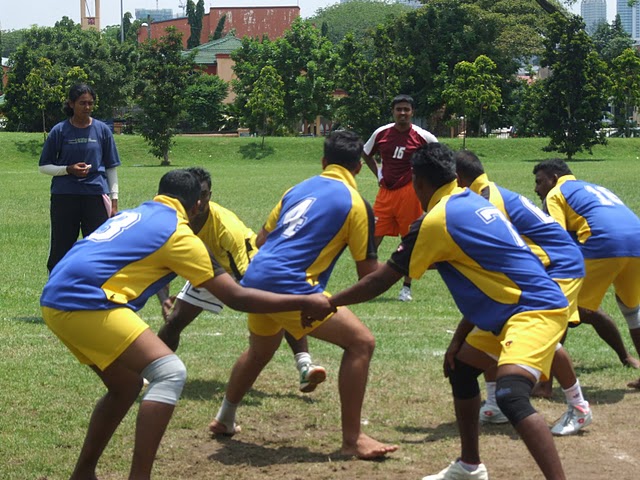 KUALA LUMPUR: Kabaddi players and officials in Malaysia could benefit from India's and the International Kabaddi Federation (IKF)'s efforts to have the contact sport included in the Olympic Games.
To promote and develop it further, the Sports Authority of India (SAI) organised an online coach development programme series on kabaddi from April 27 – May 14.
The Kabaddi Association of Malaysia (KAM) coaching committee chairman, Ravindran Duraisamy, said that about 500 Malaysians benefited from the webinar which was streamed via YouTube and WhatsApp for the kabaddi fraternity.
"The webinar was very insightful. It was an open course for everyone, so we (KAM) disseminated the information to our members — coaches, players and officials. Through the course, we gained a lot (of information) on changes to the rules, techniques, coaching and developing the sport.
"This will be useful for our coaches to raise their level. I would like to request our coaches register with the relevant state associations, or contact me, as we will be conducting our own Zoom programme soon," Ravindran, who is also KAM vice president, told Bernama.
Globalisation, the promotion of kabaddi, raiding and defensive tactics, psychological preparation and talent identification were among the topics covered at the webinar which was joined by coaches from India, South Korea, here and a few other countries.
Besides Asian nations like Iran, Japan, China, Pakistan, Bangladesh, Afghanistan, Indonesia and Thailand, the sport is also played in Spain, Kenya, Canada, Poland and Argentina.
Kabaddi has been gaining popularity among non-Indians in Malaysia, with the Sarawak and Terengganu teams made up of indigenous and Malay people, while Perlis, Kelantan and Perak have mixed representation.
"I think we have enough talent, but financial support is our major problem. Asia is the powerhouse of kabaddi.
"Our best achievement is fifth place at the 2014 Asian Games in Incheon (South Korea) thanks to a five-month centralised training camp and a month-long stint in Chennai, India with support from the National Sports Council (NSC).
"But for the last Asian Games in 2018 in Indonesia, we did not get support from the NSC and faced financial difficulties. We only had one month of centralised training (and were) forced to leave some (of our) best players (out) due to their work commitments, as we could not afford to pay their allowances.
"For the next Asian Games, we hope to get better financial support from the government so that we can have longer training and preparation to be a serious medal contender.
"We have not won a medal since kabaddi was introduced in the 1990 Asian Games (women's since 2010)," added the 2010 Asian Games kabaddi team manager.
At the 2018 Asian Games, the men's team from Malaysia ended the campaign in a humiliating way, finishing bottom of Group B and losing all the group fixtures, while Iran ended India's dominance for seven editions to win its first gold in kabaddi which was claimed by both the men's and women's team.
— BERNAMA