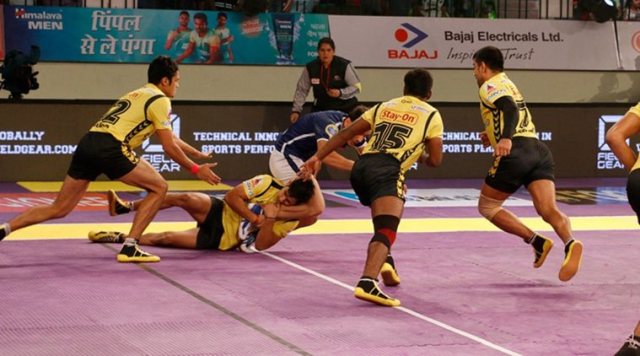 KUALA LUMPUR – Malaysia will be hosting the biggest ever international kabaddi tournament, the 2019 Kabaddi World Cup from April 2 to15 at Temasek Hotel, Melaka.
Its organising committee chairman, S. T. Arasu said 32 men's teams and 24 women's teams would participate in the event organised by the Malaysia Kabaddi Federation (MKF).
"This is the highest number of teams to participate in a tournament. Even at the 2018 Asian Games, there were only 11 teams in the men's category and nine in the women's category," Arasu told Bernama.
"One of the main reasons to hold this tournament is to regenerate the level of kabaddi in Malaysia. About 15 years ago, we beat countries like Sri Lanka and South Korea, but now we are even losing to Indonesia (a team under Kabaddi Association of Malaysia). We have a core team preparing for the tournament, but are still having selections for skillful players to join the team as we want only the best players to represent the country because we are targeting to at least advance into the second round," added Arasu, who is also the World Kabaddi Federation secretary.
He noted that there is no age or ethnic restriction applied as long as the players are talented, skillful and weigh below 85 kg for the men and below 75 kg for the women.
"The tournament has attracted participation from five continents, where about 90 per cent of the players are of non-Indian origin," he said.
Among the countries that have confirmed participation are Australia and New Zealand (Oceania); England, Denmark and Poland (Europe); Canada, Argentina and Mexico (Americas); Kenya, Mauritius, Egypt, Tanzania and Zimbabwe (Africa) and most of the top kabaddi nations in Asia like Iran and India.
Based on the tournament format, the teams will be divided into groups of four and only the top two teams in each group will advance to the knockout phase.
— BERNAMA