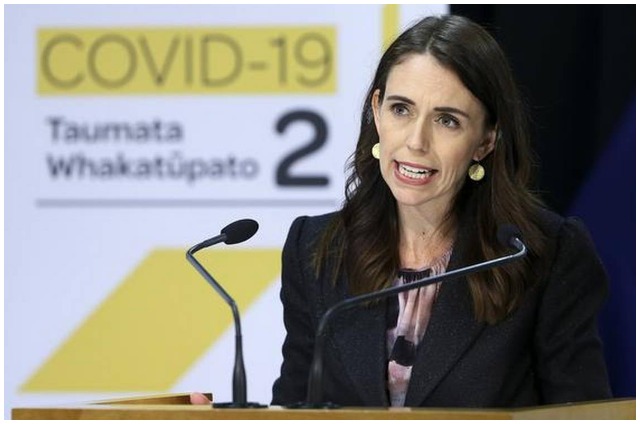 WELLINGTON — New Zealand's Ministry of Health on Wednesday blamed a quarantine blunder related to the two active cases announced on Tuesday and promised to ensure stricter isolation rules, reported Xinhua news agency.
"We have always expected that New Zealand would get more cases of COVID-19, especially with more people from overseas coming into the country," Director-General of Health Ashley Bloomfield told a press conference on Wednesday.
"COVID-19 remains a serious pandemic continuing to affect many countries. We are not immune to further cases arriving on our shores," Bloomfield said.
"The risk of the spread of COVID-19 from these two cases while they were traveling to New Zealand and in the managed isolation facility they were in is low but not impossible, so we are ensuring all steps are in place to mitigate the risk," he said.
Bloomfield said he has overall system responsibility for the health operations of New Zealand's self-isolation facilities and exemptions.
"In this instance, these individuals should have been tested prior to leaving the managed isolation facility," he said.
"I am taking responsibility for ensuring this does not happen again," he added, adding the government has put in place a number of actions to provide the public and the government assurance that anyone arriving into New Zealand does not pose any risk from COVID-19.
Actions taken to date include ensuring that no one leaves a managed isolation facility without having had a negative COVID-19 test including those on compassionate grounds, and ensuring that all people are tested on around the third day or the twelfth day in isolation.
The two people reported as confirmed cases on Tuesday remain in self-isolation and are doing well, according to the ministry.
The Ministry of Health is managing wider contact tracing from the National Contact Tracing unit. At this point, there are 320 identified close contacts who will have been contacted by the end of the day and encouraged to get a test.
New Zealand reported no new cases on Wednesday, but it reported two new cases of COVID-19 on Tuesday for the first time in 24 days.
The combined number of confirmed and probable cases in New Zealand was 1,506, including 1,156 confirmed cases of COVID-19, which is the number reported to the World Health Organisation.
The death toll stood at 22, and the number of recovered cases was 1,482, it said.
–BERNAMA