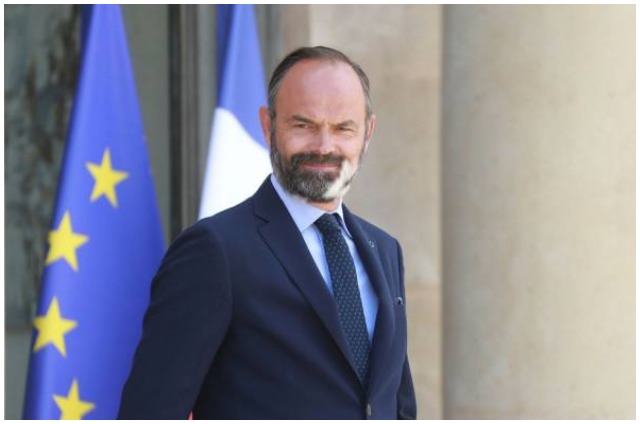 PARIS- France's prime minister, Edouard Philippe, on Friday handed President Emmanuel Macron his resignation and that of his government, and they were accepted, said a statement by Elysee Palace.
With the resignation in hand, a government reshuffle is imminent, but until then Philippe and his ministers will stay on to deal with "current matters," said the statement, Anadolu Agency reported.
The poor showing of Macron's party in Sunday's local elections could signal an opening for Philippe in the 2022 presidential polls.
Philippe ran for and won the post of mayor of Le Havre on Sunday. He is a native of the northern coastal town and had held the post prior to ascending to the national government.
His replacement is set to take office on Wednesday, July 8.
Since the coronavirus outbreak, Philippe's popularity has soared at the expense of Macron's. According to a June 21 poll conducted by Ifop for the Le Journal Dimanche, Philippe's approval rating was at 50 per cent, with Macron's lagging at 39 per cent.
A BVA survey for RTL showed Philippe had gained popularity over Macron during the coronavirus crisis, with 54 per cent of those surveyed saying they trust him versus only 38 per cent trusting Macron.
Macron's government has been dogged by the Yellow Vests protests, unpopular economic reforms, and stumbles dealing with COVID-19.
— BERNAMA