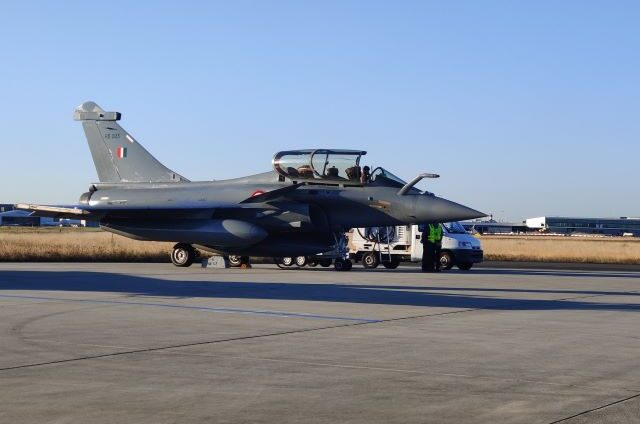 NEW DELHI : India on Monday received the first batch of five Rafale fighter jets from France in a boost to its military firepower.
The aircraft will make a stopover in the Gulf region before landing at a military base in Ambala in north India on Wednesday.
"The new Rafales add strategic depth and strength to India's air combat capabilities," the Indian embassy in France said in a tweet.
Aircrew and ground crew have undergone comprehensive training on the aircraft, including its advanced weapons systems, and are fully operational now, the Indian Air Force said, adding that "efforts will focus on operationalisation of the aircraft at the earliest."
India signed a US$8.7-billion agreement with France in September 2016 for 36 Rafale jets to be delivered within six years as part of the military's modernisation programme.
— BERNAMA