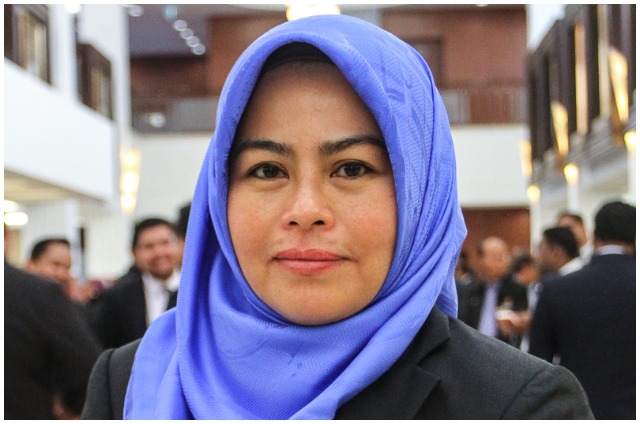 PUTRAJAYA : The government today allowed four more categories of institutions of higher learning (IPT) students to return to their campuses in stages starting this month and the full student intake would be in October.
Higher Education Minister Datuk Dr Noraini Ahmad said the group of students was in addition to the five categories of students who were earlier allowed back on campus.
She said the four categories included 30 per cent of local students at private institutions of higher learning (IPTS) as requested by the Malaysian Association of Private Colleges and Universities.
"Public institutions of higher learning (IPTA) students from year one to year four in fields of studies that require clinical training, practical training, workshop, laboratory, studio or specific equipment and those who have to sit for professional body examinations.
"Year one to four IPTA students who have no internet access or lack conducive environment such as small space to study or uncomfortable circumstances to carry out online learning," she told a press conference here today.
Noraini said the other category was international students from IPTA and IPTS, including new students.
She said the IPT would be given the flexibility to determine the most suitable learning modes, including via online for their respective programmes.
International students would need to register with the Education Malaysia Global Services before being permitted by the Immigration Department to enter Malaysia, she said.
"They need to undergo Polymerase Chain Reaction (PCR) or Rapid Test Kit (RTK) Antigen tests within three days before entering the country.
"They are also required to undergo health screening by the Ministry of Health upon entry and a 14-day self-quarantine at a location to be determined by their respective institutions," she said.
Noraini said the standard operating procedures (SOP) and guidelines would be updated from time to time depending on the authorities' instructions.
On issues that students may face including accommodation and flight tickets to return to campus, she said students could contact the student affairs department of their respective institutions.
Meanwhile, students are asked to continue practicing social distancing and maintaining good hygiene at campus.
Noraini also urged IPT and students to make the necessary preparations for full reopening from now on.
— BERNAMA