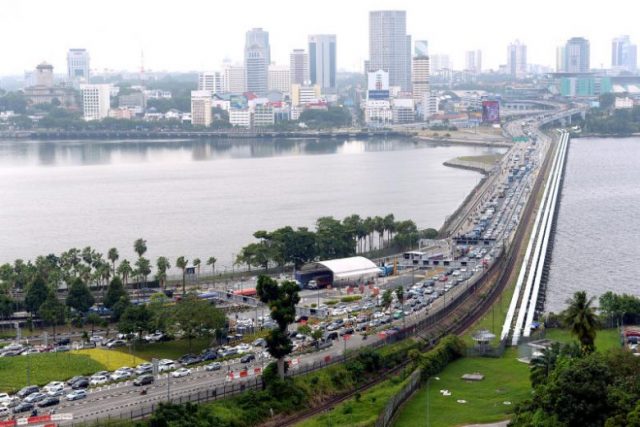 KUALA LUMPUR : Construction work on the Rapid Transit System (RTS) connecting Johor Bahru and Singapore is scheduled to begin in January next year and the system is expected to be operational at the end of 2026, the Dewan Rakyat was told today.
Transport Minister Datuk Seri Dr Wee Ka Siong said this was decided at a recent meeting between Malaysia and Singapore.
He said the two countries were scheduled to sign an agreement on the project on July 30 at the Johor Causeway, at a ceremony to be witnessed by Prime Minister Tan Sri Muhyiddin Yassin and his Singapore counterpart Lee Hsien Loong.
"The RTS will be built in two phases, (first phase) from 2021 to end of 2024 which will focus on construction and development of civil structures.
"And the phase (two) from early 2025 to end of 2026 will involve the building of systems like signalling and telecommunications, and system testing," he said during the question-and-answer session in the Dewan Rakyat today.
He was replying to a question from Akmal Nasrullah Mohd Nasir (PH-Johor Bahru), who asked about the status of the negotiations between Malaysia and Singapore on the RTS project.
The RTS, a four-kilometre rail line between Bukit Chagar in Johor Bahru and Woodlands in Singapore, will have the capacity to carry 10,000 passengers per hour.
Construction should have begun last year but work has been postponed several times. The project cost has been reduced to RM3.16 billion from the original RM4.93 billion.
— BERNAMA