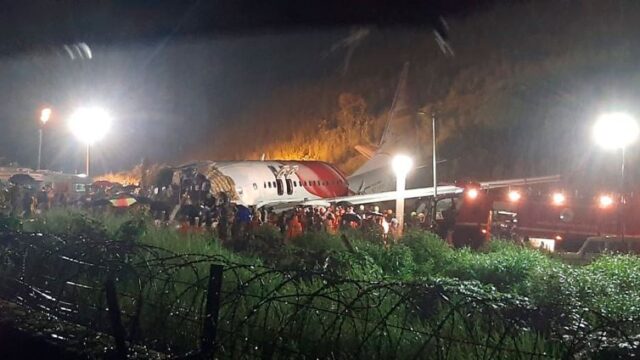 NEW DELHI : Fifty-six of those injured in the Air India Express crash have been discharged from hospitals, the airline said.
The death toll in Friday's crash at Kozhikode airport in Kerala state is now 18, including four children and two pilots.
The flight AXB-1344 from Dubai, part of the Indian government's ongoing pandemic rescue missions, had 190 people on board.
"As on date, 56 injured passengers have been discharged from various hospitals after obtaining their complete fitness," Air India Express, national carrier Air India's budget arm, said in a statement on Monday.
The Boeing 737 aircraft overshot the runway in bad weather and broke up into two.
According to reports, the plane landed 1,000 meters from the touchdown point on the tabletop runaway.
Kozhikode International Airport and local people have been praised for their efforts in dealing with the disaster.
"The grace with which people of the town and their airport have faced the tragedy is a lesson in human resilience and spirit," India's Civil Aviation Minister Hardeep Singh Puri said.
— BERNAMA