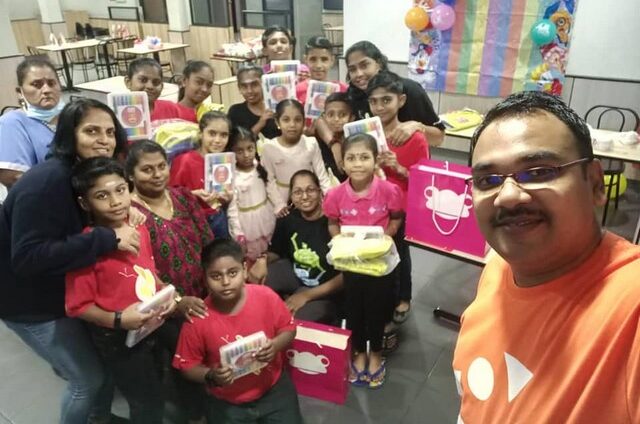 Kluang : As the saying goes, "Alone, we can do so little; together, we can do so much". The success of SJK(T) Ladang Elaeis (Kluang, Johor) is a true testament of how a small community in a rural area can work together to defy all odds and emerge as world champions, proving that the sky's the limit when you put your heart and soul into it.
Despite being an under-enrolled rural school with only 25 students and 8 teachers, this Sekolah Kurang Murid (SKM) topped over 3,000 schools from 13 countries and won the Frog World Championship 2020. Teachers went the extra mile to dream big for their students, set a vision, and ensured their students were not left behind. The hard work, dedication and perseverance of the students, teachers and parents proved to be the formula that helped them overtake the tough competition of international giants from the USA and UK. Frederick Gough School and Yardleys School in the United Kingdom came in second and third place respectively in the World Championship this year.
They never gave up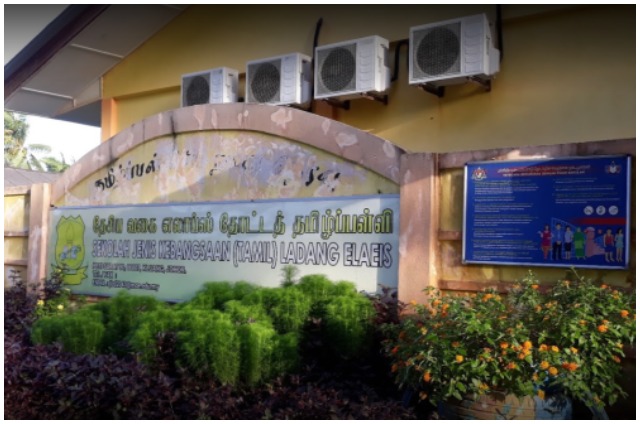 In 2019, SJK(T) Ladang Elaeis tried its hand at the Frog World Championship. Throughout the competition, the school saw a spark of motivation in the eyes of their students. When they didn't win, they continued using the Frog platform to encourage students to continue learning in school.
Ms Rajesuary, the Guru Penolong Kanan Kokurikulum for the school said, "Frog is such an easy platform. It's easy for teachers and students to access, and it's easy to assess learning. Students used to miss classes, forget to bring their homework and make excuses, but now, they are the ones taking learning into their own hands and prompting teachers to open the school computer labs so they can complete quizzes during recess."
When the national competition Frog Heroes: Misi Revisi was organised to support student revision near the year-end school exams in 2019, SJK(T) Ladang Elaeis and its teachers jumped on the opportunity to get their students placed on the national leaderboard. True enough, the students, teachers and parents pressed their way through the monthly competitions and won several placings on the Leaderboard! After attending the annual Awards Night in 2019 for their wins in Frog Heroes: Misi Revisi, Cikgu Eswaran – a Mathematics teacher in the school, was adamant that their school would once again compete in the Frog World Championship and bring home the world trophy the next year.
Weathering the Covid-19 pandemic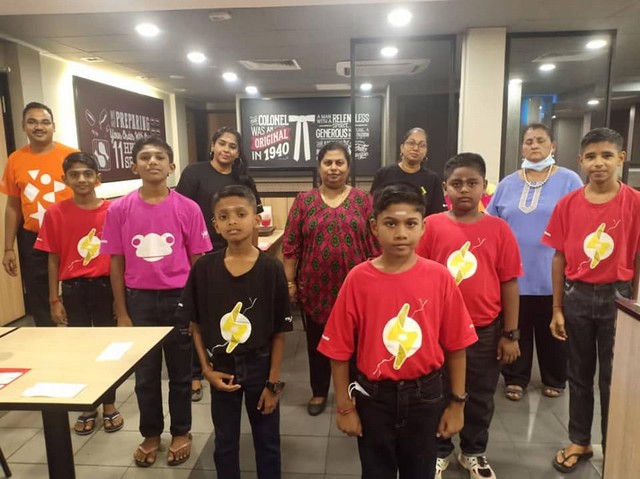 When all schools were instructed to close temporarily by the government during the Movement Control Order (MCO) period, Cikgu Eswaran and his team of teachers did not stop efforts to continuously encourage and motivate his students to learn from home.
The biggest challenge the school had to overcome during the competition period was continuing teaching in line with their school syllabus. The teachers and parents from the school greatly appreciated YTL Foundation's Learn From Home Initiative that was launched during the MCO to help students in need, offering free phones with 120GB data and free FrogSchool Lessons to B40 families, so that students could continue learning from home. This initiative had helped all students from SJK(T) Ladang Elaeis from nine families.
In addition, Cikgu Eswaran created a WhatsApp group for teachers and students to address any issues they had encountered and to also motivate students to complete quizzes and score sheets. It didn't end there – Cikgu Eswaran even hosted classes in his home daily for the students, alongside the PIBG Chairman of the school who had also volunteered his house for students with transportation issues. Arrangements were made for school laptops to be loaned out to students during the MCO to enable them to continue learning from home.
Undeniable impact & academic improvement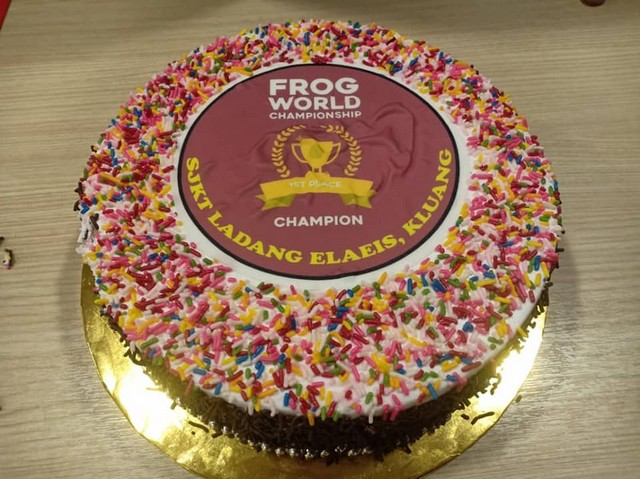 Teachers have seen tremendous improvement in the students' performance ever since they moved from the traditional classroom-based teaching and learning to e-learning especially on Frog. Students were found to be diligently using FrogPlay, Frog's gamified-learning application, even during recess and outside school hours, and continued to do so from home during the MCO period.
Frog lessons and quizzes had visual and audio elements that helped engage students in their learning. Cikgu Eswaran, who also won the Frog Teacher Awards 2020 for Community, explained that with the Frog platform, learning could be done anywhere and everywhere. The students were not bored and were even able to participate in the Kangaroo Maths Competition (KMC) and Malaysian Mathematics Competition (MMC). To top that, the students from SJK(T) Ladang Elaeis achieved gold, silver and bronze medals at the national level.
For Mrs Komala, the mother of a Year 6 student, Suresh, she has full confidence in Frog after witnessing its impressive benefits. She found that digital learning is more effective for children like her son who do not enjoy writing by hand. "Suresh used to give me many excuses to avoid doing school exercises, but he is now able to access his notes and do quizzes at the click of a button. He does not even hesitate for a second when I ask him to do his revision online nowadays."
"Suresh especially enjoys the fact that the Frog platform offers gamified learning. He frequently asks to use my phone to go online and complete quizzes and I do not hesitate to allow him to do so because I am able to monitor his activities online. Most of the time, he is so occupied with reading his notes and focused on completing quizzes that he does not log on to other sites," added Mrs Komala. Mrs Komala is only one of the many parents who support their children's learning journey on the Frog platform and encourage them to keep up with its development as they've witnessed tangible improvements in their children. The parents of SJK(T) Ladang Elaeis students also actively participate in the Learn From Home Facebook Group, supporting other parents who need help with encouraging their children in their learning journey.
69 Tamil schools encouraged
SJK(T) Ladang Elaeis has now become a beacon of hope and an example to other Tamil schools across the country. Together with FrogAsia, the school has hosted a session where they encourage the use of technology and Frog in education, and help in onboarding 69 Tamil schools, sharing knowledge on how they can utilise what has been provided to help students thrive in education through Frog.