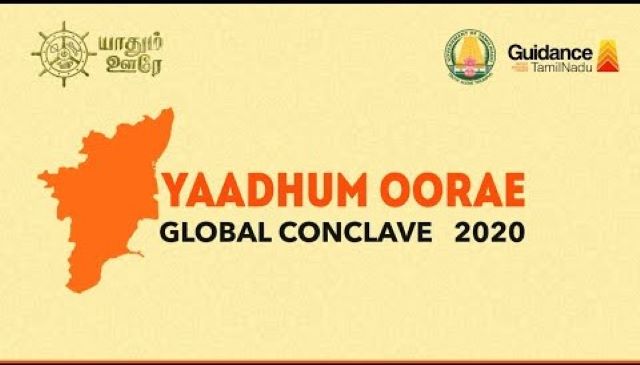 Chennai : A three-day virtual confluence of Tamil Diaspora spread across the globe will be held held beginning today 29th October to 31st October 2020.
Participants from more than 35 countries are taking part in this conclave. More that 700 cultural and industrial bodies and more than 300 publishers are also particiapting in this grand event. More than 100 virtual expo stalls have been set up.
The Panel Discussion on 'Tamil Disapora Linkages – Then, Now and Tomorrow' will feature  Muthu Nedumaran from Malaysia who is also the Chairman of Murasu Group. Muthu Nedumaran is a lead Technologist and serial entrepreneur who enabled many South Asian and South East Asian languages in mobile platforms.
The same panel discussions will also feature another prominent Malaysian corporate figure Tan Sri Dato Palan, Chairman of SMR group. Tan Sri Palan is also the Pro-Chancellor of Cyberjaya University.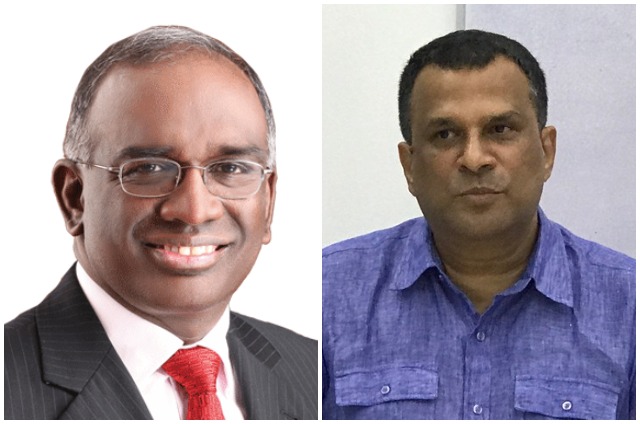 Further information and program details are available at the following link:
http://yaadhumoorae.in/conclave-2020/
The Tamil speaking community spread across the globe has been at the helm of not just the corporate world but also participates in the governance of most of the countries. To strengthen and bring together the Tamil Diaspora, the Hon'ble Chief Minister Thiru Edappadi K Palansiwami announced the first of its kind initiative special forum for Non-Resident Tamil Cell 'Yaadhum Oorae' and launched during his official visit to the United States last year.
Continuing the engagements with the diaspora community, the Guidance is organising a virtual 3-day Global Yaadhum Oorae conclave beginning today. Themed on 'Redefining the engagements with Tamil Diaspora', this summit will be an illustration of a well-established Tamil association and to celebrate the Tamil fraternity across the world with its inherent vibrant traditions, language and international trade while also capturing the cultural and entrepreneurial spirit of the state.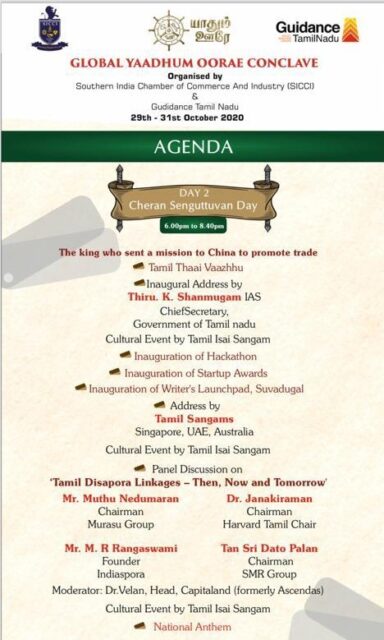 Yaadhum Oorae Global Conclave is envisioned as a yearly convention that will bring together all global Tamil chambers and sangams. The first edition will see the cultural fiesta by overseas Tamil associations as we map the road ahead for Tamil trade integrations.
The first ever virtual Tamil global conclave will see participation of Associations, Tamil Sangams, Educational Institutions, Embassies and Consulates, and Chambers of Commerce among others.
The following youtube link will provide further information on the Yaadhum Oore global conclave 2020 :