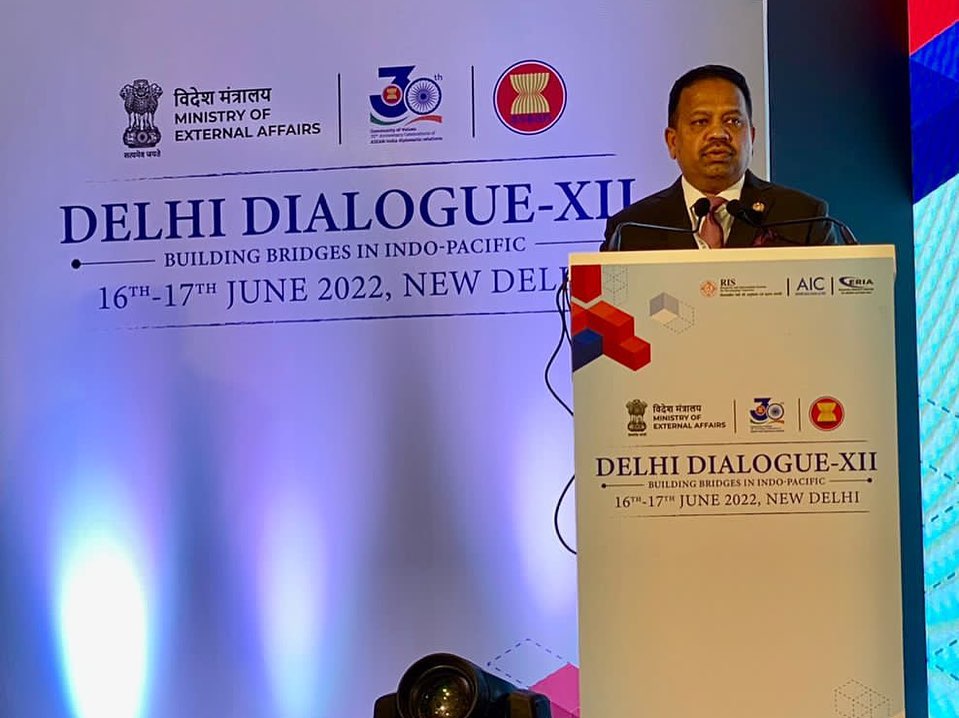 New Delhi : Speaking at the Delhi dialogue between India and ASEAN foreign ministers, held in New Delhi on the 16th and 17th of June 2022, Malaysian Prime Minister's special envoy to India and South Asian countries Tan Sri S.A.Vigneswaran called for the creation of "ASEAN-India one-stop online information gateway" to facilitate and expand trade between India and ASEAN countries.
"Two days' dialogue marks the first time that most of us have gathered face-to-face in over two years. We meet at a time of renewed hope and determination. The pandemic has had a profound impact on all our lives – on what we value, what we prioritise, what we do, and how we do it. Whichever way we look at it, the pandemic ripped up the playbook and gave us the chance to write a new and exciting chapter for India's relations with the Southeast Asia region, pivotal to our shared economic well-being and prosperity" Vigneswaran said.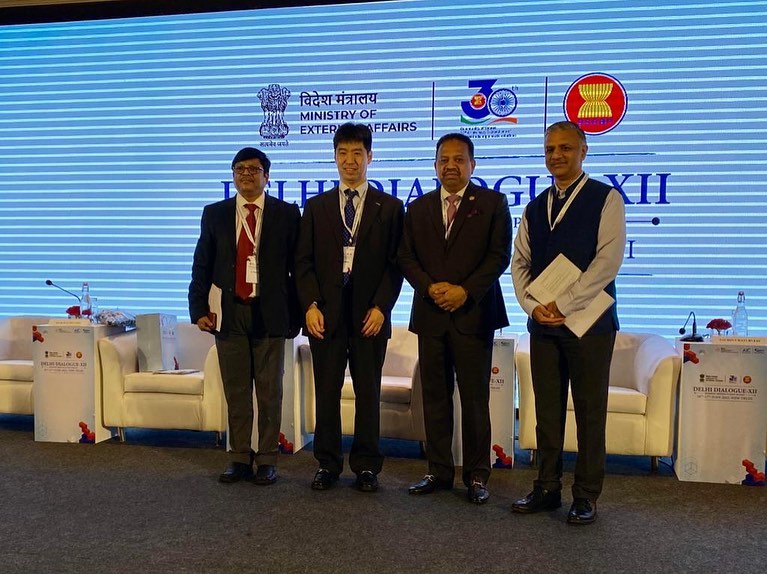 "I have come here because I am deeply convinced of the need for India to engage more with ASEAN and Malaysia. In the last three decades, ASEAN and India have elevated their relations to the level of strategic partnership encompassing each and every important regional and global agenda. I am pleased to note that the tone of yesterday's and the earlier discussions on bridging the Indo-Pacific has underscored that the bilateral spirit of cooperation between ASEAN and India is intact and strong. Both parties need to leverage each other's strengths, accommodate their respective constraints, and recalibrate and re-energize their overall cooperation, despite current regional challenges and external shocks. Given that the geopolitical dynamic of major power rivalries would have a great bearing on the peace and stability in the region, both ASEAN and India have a significant role to play to make the Indo-Pacific, an area of continued peace, as well as to support the strengthening of ASEAN's centrality in the evolving regional architecture. I know that your deliberations for the last 2 days are invaluable for us in the Indo-Pacific area to manage the challenges we face now and, in the future," Vigneswaran noted in his speech.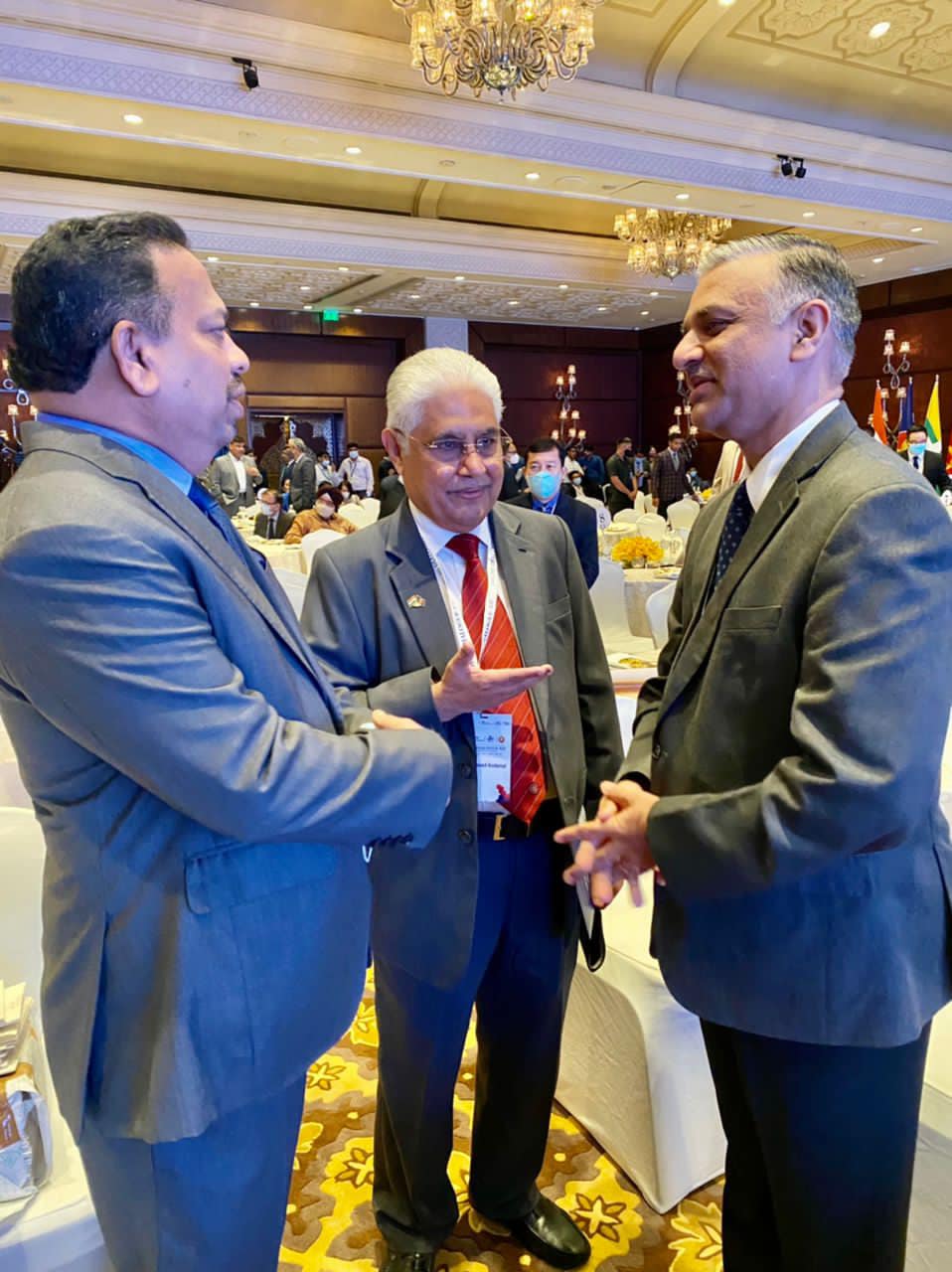 The Indo-Pacific has progressed from a conceptual stage to emerge as the new reference point, and it is gaining ground principally because it reflects the current geo-strategic and geo-economic realities. And, with ASEAN at its core, Indo- Pacific has gained huge interest across the world.
Stating that the Indo – Pacific area's ecosystem of nations and regions accommodates 65 percent or 4.3 billion of the world population, representing 40% of the global GDP, offers enormous economic opportunities to the 38 countries in the Indo- Pacific area and President Biden reaffirmed recently that the region is projected to be the largest contributor to global growth over the next 30 years, Vigneswaran said.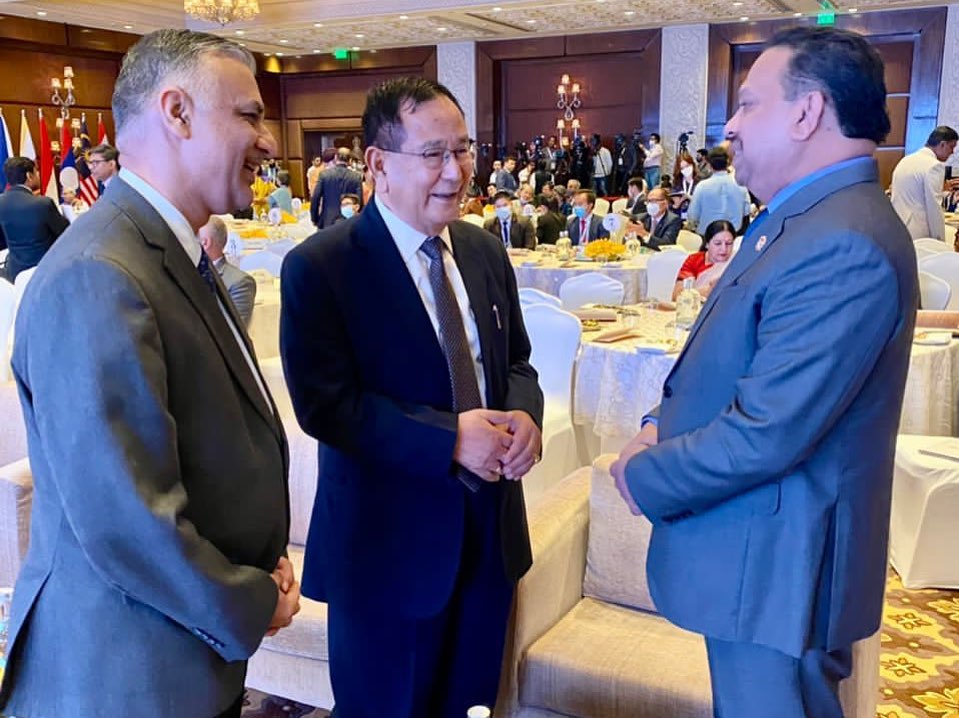 "Against this backdrop, Malaysia welcomes the opportunities for ASEAN and India to harness the complementarity between ASEAN Outlook on Indo-Pacific (AOIP) and Indo-Pacific Oceans Initiative (IPOI) and further explore enormous opportunities for plausible cooperation in the ASEAN priority areas identified under the ASEAN Outlook on Indo-Pacific (AOIP) through ASEAN-led mechanisms to strengthen the emerging regional architecture on Indo-Pacific. Malaysia is with India in building a deeper partnership, for ASEAN as well as Indo-Pacific. We hope that India would continue to make use of ASEAN-led mechanisms such as the East Asia Summit (EAS), and the ASEAN Regional Forum (ARF) to strengthen mutual confidence and trust and enhance practical cooperation among the key stakeholders of our region. We now need to enhance their role in fostering a deeper and more sustained regional integration. And this 30th anniversary of the ASEAN-India relations is a timely reminder to step up cooperation comprehensively in areas of mutual interest" Vigneswaran further noted.