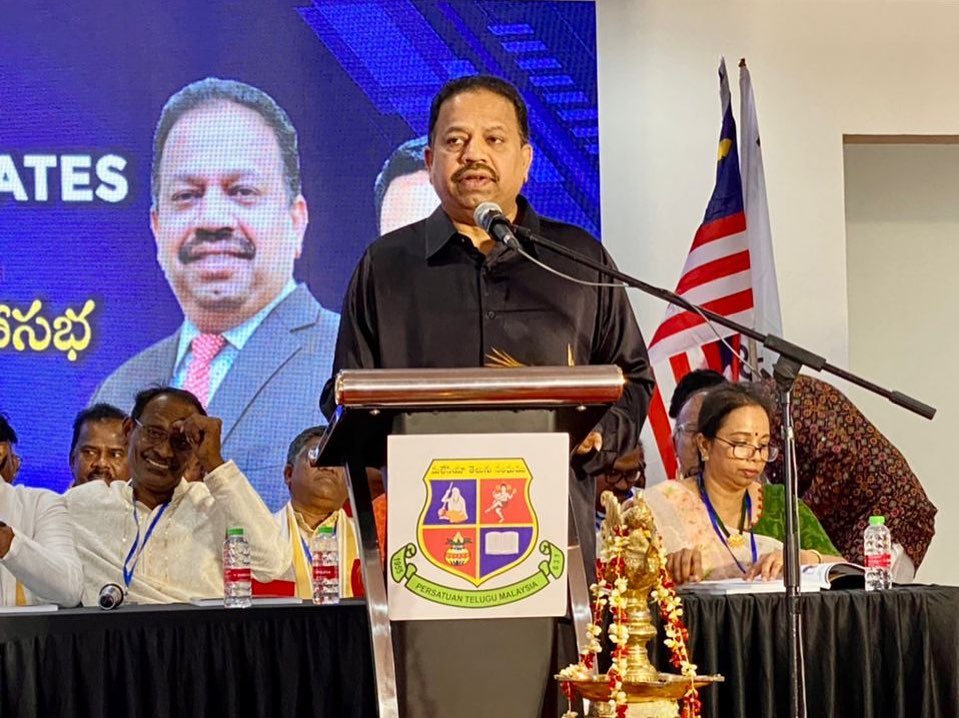 Rawang : Opening the 44th Biennial Delegates Conference of Telugu Association of Malaysia (TAM), MIC President Tan S.A.Vigneswaran called on the Telugu community to work closely with MIC for the betterment of the Indian community.
Vigneswaran who is also the Prime Minister's Special Envoy for South Asian countries gave a personal grant of RM100,000 to TAM for their activities and also promised Telugu Community students educational grants and opportunities through MIED and AIMST University.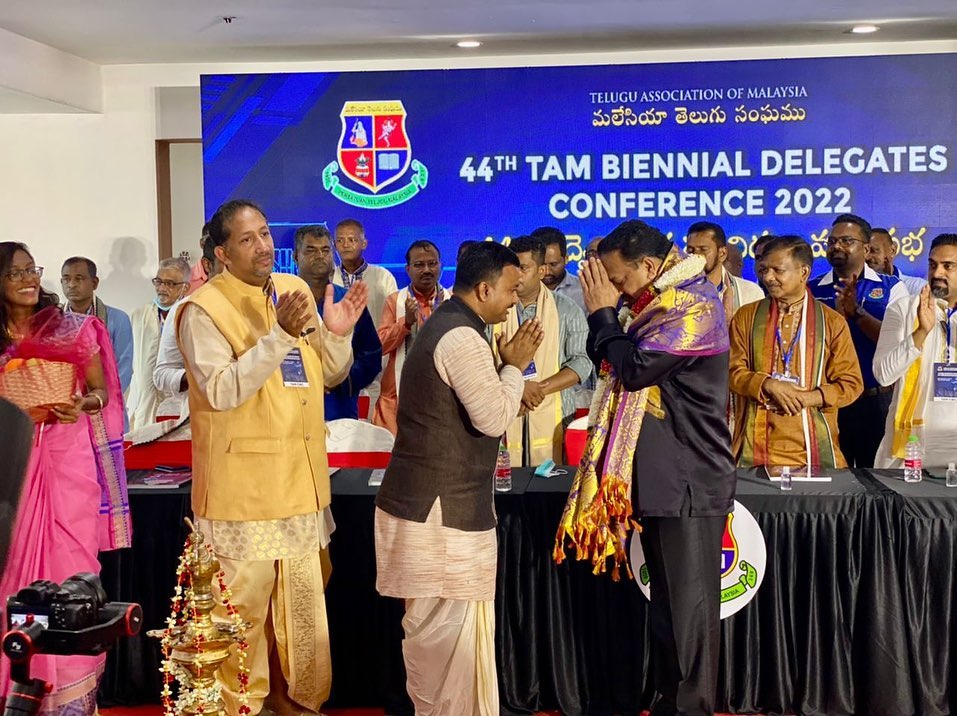 He also offered a Senatorship to TAM asking the association to identify and recommend a suitable candidate.
Vigneswaran congratulated the   President, Vengkata Prathap and his able committee for successfully organising the 44th Biennial Delegates Conference of the Telugu Association of Malaysia (TAM).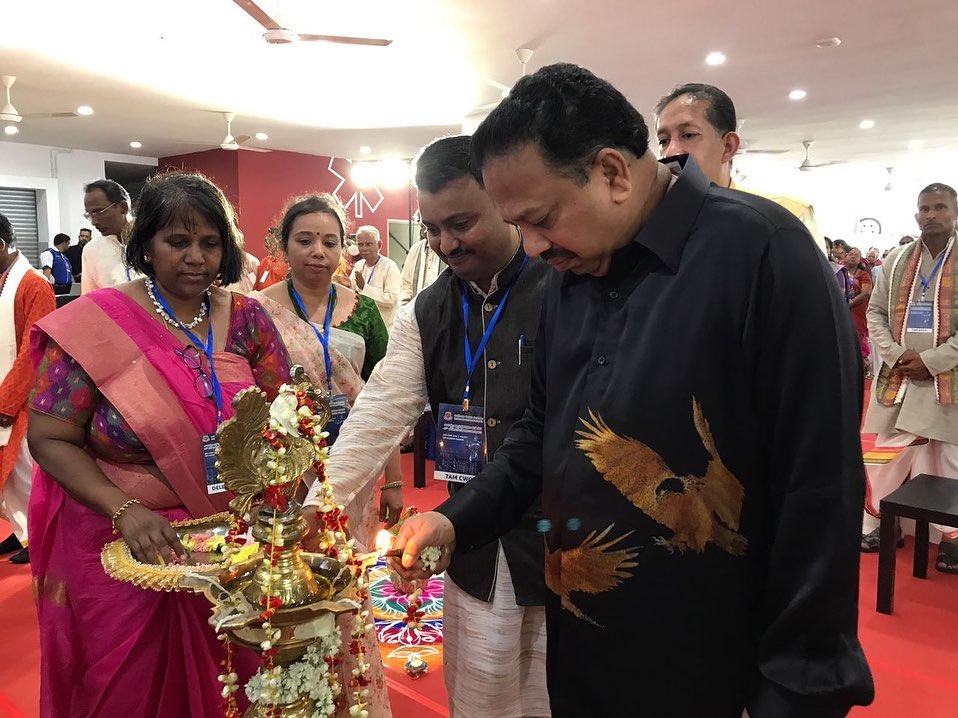 "The Malaysian Indian Congress has always been supportive of the cause for which the Telugu Association of Malaysia has been established. It has certainly supported and has been on the journey with the Telugu Association of Malaysia since its inception. I know for a fact that the Telugu Association of Malaysia is working very hard to ensure the continuity and preservation of the tradition and cultural heritage of the Telugu community in Malaysia" Vigneswaran said.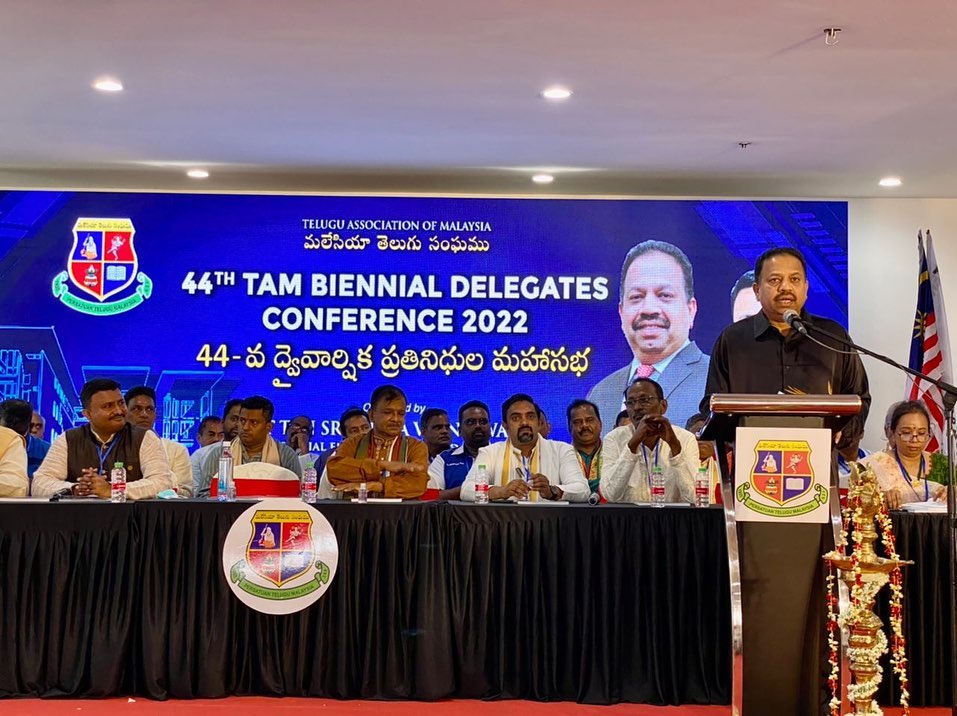 He also said he is very much delighted to see the progress of the Telugu Association of Malaysia, and recalled : "personally, I have witnessed the Golden Jubilee celebrations as the MIC National Youth Chief then, in the year It clearly demonstrates a strong unity of the community in nation- building".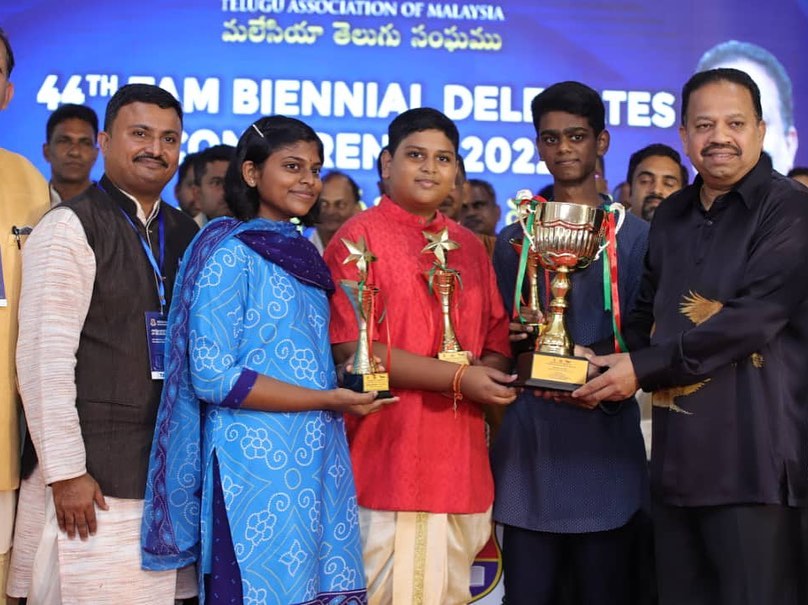 "I was made to understand that more than 5,000 students are able to converse, read and write the Telugu Language eloquently as a result of the Association's initiatives in striving to maintain its vision and mission, and core Without a doubt, this enables the Malaysian Telugus to stay connected with their roots" Vigneswaran noted in his speech.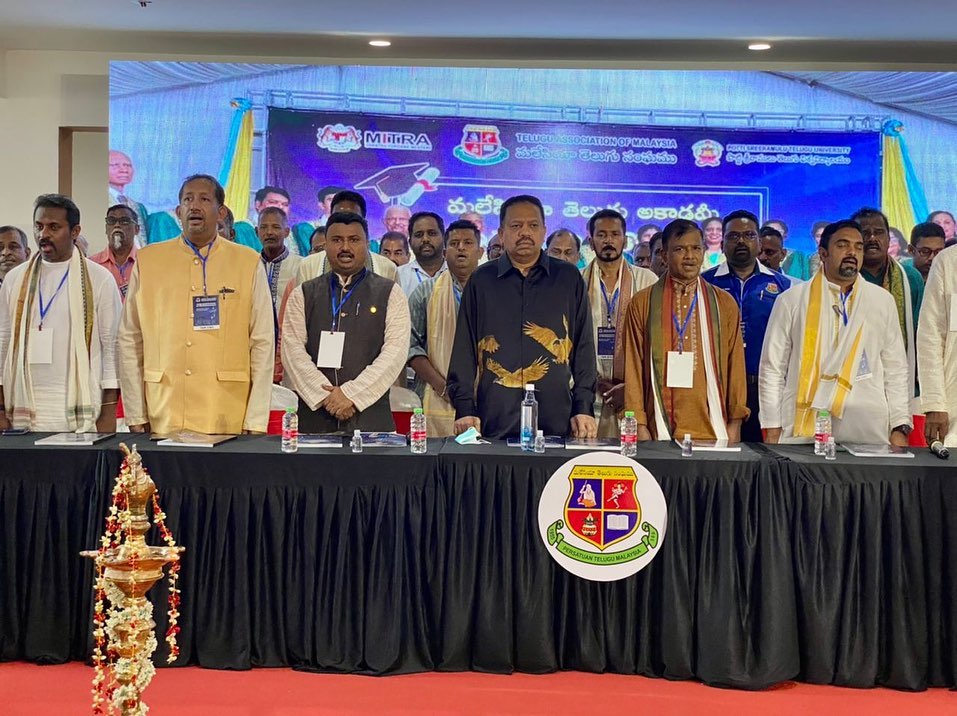 "Today, as I step into the Telugu Academy of Malaysia for the first time, I must say it marks a significant development for the Telugu community in the I would like to congratulate the organisers and everyone, who have worked tirelessly and made the establishment the Telugu Academy of Malaysia a reality today. I must congratulate the Past President and current Advisor, Datuk Achaiah Kumar Rao for making this dream a reality. I thank all the past and current leaders of TAM who have sacrificed their precious time to safeguard the Telugu language, culture, and heritage" Vigneswaran further noted.
"With about 400,000 Telugus in Malaysia, it is my firm belief that by working together we can do more to restore the dignity of our people by putting them at the forefront of our nation's development When the Indian Community remains strongly united, it makes our demands heard in all aspects of decision-making by the Government" Vigneswaran pointed out