COMMENT BY YB PROF DR P.RAMASAMY,
DEPUTY CHIEF MINISTER II, PENANG
Dissolution of Parliament or ignominy of despair
It is completely preposterous for Umno to have blackmailed Prime Minister Ismail Saberi Yaacob in dissolving the Parliament. The reason behind the early dissolution is completely nonsensical or illogical given the impending monsoon season.
However, the Umno court cluster cares about nothing other than saving their skin.
The whole idea behind the dissolution is for some leaders to escape the dragnet of prosecution for corruption. Now they have succeeded in their endeavour having completely outmanoeuvred the pliant and zombie Ismail.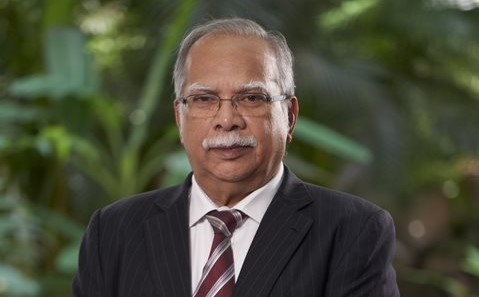 At the end of the day, Ismail is a weak prime minister completely beholden to the corrupted elements in his party. The GE15 is not going to bring about political stability in the country.
Periodic elections are meant as renewal of the mandate of the people. How can GE15 be called as a renewal of people's mandate when the entire objective is to return Umno to power so that can they can engage in plunder and rape of the country's financial and economic resources.
GE15 is about returning the country to the grips of Umno. It is all about removing the legal challenges so that Umno leaders will go about siphoning the country of its resources.
If Umno wins the election, there is no hope for the country and its people.
This is very reason why Umno and its associate members must be rejected in the coming election. Despite rain or shine, voters must turn out in droves to reject Umno candidates to deny them the chance to plunder the country.
PH might not be well prepared, but the coalition is the only hope that the country could be returned to sanity. Umno's vaulting ambition that overleaps itself must be stopped in its tracks. The answer lies in the decision of the voters on the election day.
The voters by going against Umno must return the country to the rule of law, democracy and decency. The message should be unequivocally sent that Umno's days of plundering is over.
The coming GE is not so much about returning the country to stability but removing the fundamental obstacle that stands in the way of progress and advancement. This fundamental obstacle is none other than defeating Umno once and for all. In short, Umno and its weaklings in the BN must be removed from the country's political landscape.
Failure in defeating Umno will mean the ignominy of returning to hopelessness and years of despair. Early election is meant for the political advantage of Umno, but it need not be.
Voters can have a decisive role to play in turning the tide against Umno.
Umno and its weaklings in BN must be removed from the political landscape on the election day. It is a choice between plunder and removing the source of the plunder.