COMMENT BY YB PROF DR P.RAMASAMY, DEPUTY CHIEF MINISTER II, PENANG
Charles Santiago will be in our midst
I understand that the former member of parliament for Klang, Charles Santiago, might not be fielded as a candidate for the Klang parliamentary seat. I understand he will be replaced by Selangor state executive council member and state assemblyman V. Ganabithrau.
It is sad that such a well performing person like Santiago who served as MP for three terms has to leave the political arena. I have known Santiago for many years long before he joined the DAP.
He was non-governmental organisation (NGO) activist on such such matters human rights, climate change and water security.
Once he became the MP these areas were his forte.
He spoke in the Parliament and outside. Santiago participated in international and regional conferences over a long period.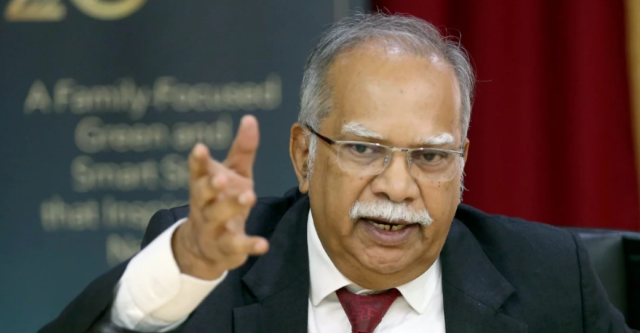 During my term as lecturer in UKM, I had the opportunity to work with Santiago and his friends on labour matters in the plantations.
I still remember Santiago assisting us with the plight of estate workers in Cheroh, Raub, Pahang in the early 1980s. Similarly, he was of assistance in fighting for the rights of the terminated workers of Batu Arang Estate, Batu Arang, Selangor.
In fact there were many other instances that I worked with Santiago and others from the NGOs in the country. I am sad that Santiago has to vacate his parliamentary seat.
This is the nature of party politics.
Since the party, the DAP, has made its decision not field him, he has been left with no choice but to accept the decision. As he himself said that the victory of progressive opposition in the form of PH is more important that the concerns of individuals. Santiago might not be next MP but he has contributed much in his three terms.
Essentially, he is grassroots man, well liked and loved by his constituents. Hopefully, Ganabithrau will continue to do the good work of Santiago.
Santiago might not be the MP candidate for Klang, but the fact remains he is not out of politics in general. His years of experience might stand him good to contribute to the society.
Whatever the internal politics of PH or its component parties, the fact remains that the Umno/BN juggernaut must be stopped at all costs.
Lets heed the message of Santiago in working as team to ensure the country is put on a trajectory of good governance, free of corruption, respect of human rights and the rule of law.
There is no need to say farewell to Santiago as he will be with us in this fight against the perpetrators of corruption to place the country on the path of good governance.