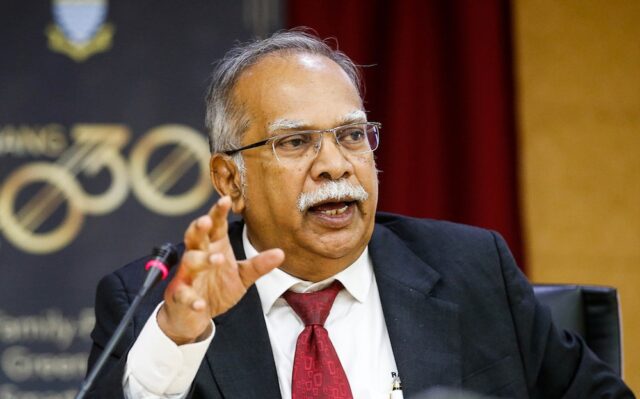 George Town – Prof Dr P.Ramasamy, Deputy Chief Minister II, Penang, today denied baseless allegations raised against him on a facebook posting.
"Please be informed that reporter Athi Shankar's news article 'DCM II Ramasamy, PHEB Under Probe For Abuse Of Power, CBT?' on December 8, 2022 at Berita Malaysia Online Facebook Page is baseless and defamatory in nature.The article accuses Penang Hindu Endowment Board (PHEB) and it's Chairman, YB. Prof. Dr. P. Ramasamy of committing abuse of power and criminal breach of trust apparently based on information received from the Executive Director of PHEB and other sources.The defamatory article is published to discredit PHEB and it's Chairman, YB. Prof. Dr. P. Ramasamy" – read the statement posted on the facebook page of Prof Dr P.Ramasamy.
"PHEB and it's Board of Commissioners are actually carrying out an internal investigation which started in late October 2022 against a top ranking officer in PHEB allegedly for various misconduct and abuse of power. This defamatory article is most likely a pre-emptive diversion to derail the ongoing internal investigation in PHEB against allegations of serious misconduct on the Executive Director M. Ramachandran. Many of Athi Shankar's news articles are said to be unreliable, frivolous and defamatory as the reporter himself is said to be not favoured by any well-known media companies" the statement further noted.
"YB. Prof. Dr. P. Ramasamy and Commissioners of PHEB will be holding a press conference at 11.30 am on December 9, 2022 at Penang Deputy Chief Minister II Office, Level 52, KOMTAR, Penang to address this issue and provide further clarification to the media and the general public. Meanwhile a police report will be lodged against Athi Shanker, M. Ramachandran and online publication. I have instructed my lawyers to initiate legal action against the author of the defamatory article, the online publication and the person responsible for passing misinformation from the PHEB" the statement concluded.