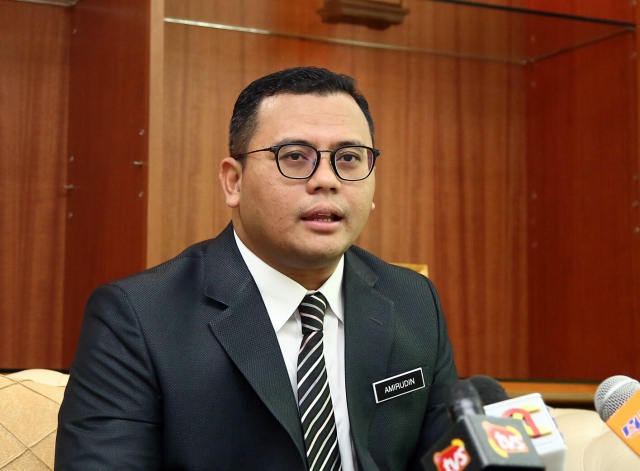 KUALA LANGAT:  The Selangor government will make an official announcement relating to the water tariff status in the state in the middle of this year.
Menteri Besar Amirudin Shari said apart from the tariff, the state government would also announce the status of its free water and prudent use of water programmes.
"We have discussed on these matters at the State Economic Action Council meeting and the discussions were not just on the proposed increase of the water tariff rates, but also on the whole water-related package, including the free water and prudent use of water programmes.
"We will probably make the announcement in June or July…but right now, I cannot disclose the state government's decision on the matters," he told reporters after attending a community programme at the At-Taqwa Mosque here in conjunction with his working visit to Kuala Langat today.
Last Wednesday, Water, Land and Natural Resources Minister Dr Xavier Jayakumar had reportedly said that six states had agreed to raise their water tariffs following discussions between the ministry, state governments and National Water Services Commission (SPAN) which were still ongoing.
Meanwhile, Amirudin said the state government had submitted an application to the Ministry of Housing and Local Government to upgrade the status of Kuala Langat District Council (MDKL) to a Municipal Council.
"So far, the state government is satisfied with MDKL's achievement as they had surpassed the standards and criteria to be upgraded to a municipal council.
"However, it all depends on the ministry's assessment and we will leave it to the ministry to decide," he added.
— BERNAMA