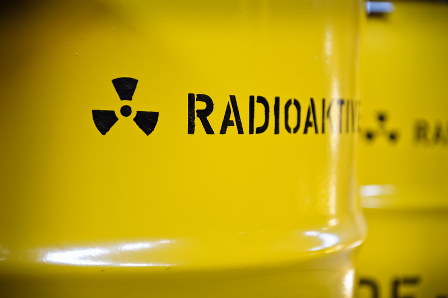 New Delhi – Delhi's Indira Gandhi International Airport cargo terminal was briefly evacuated Sunday after fears of a radioactive leak from a medical shipment sent authorities into alert mode.
The suspected leak came from a shipment of nuclear medicine on an Air France flight that arrived on Sunday morning.
The cargo area was evacuated and nuclear experts and disaster management teams were rushed to the scene.
Soon afterwards, the airport operators confirmed on Twitter that there was "no radioactive leak at Delhi Airport. All flight operations are absolutely normal."
Government official Abhishek Singh said an "inadvertently wrong emergency message" was conveyed about the consignment of the nuclear medicine Molybdenum-99, that was being shipped for a private hospital in Delhi.
"The quantity of radiation emitted from the nuclear medicine is below 1 millroentgen (measurement of radiation). There is no beta radiation in the surrounding areas and there is no leakage. Hence it cannot be termed as an emergency. A final call has thus been taken and the radiological emergency has been called off," Singh said.
Last year, a similar suspicion caused a scare at the city airport after a radioactive material leak was reported from a Turkish Airlines flight. But the Atomic Energy Regulatory Board later found that an organic liquid from another consignment had spilled over the nuclear medicine cartons.
-dpa