Putra Jaya – In his new year message MIC President Datuk Seri Dr S.Subramaniam has expressed his confidence that 2018 will be a trans-formative year for the Malaysian Indian community.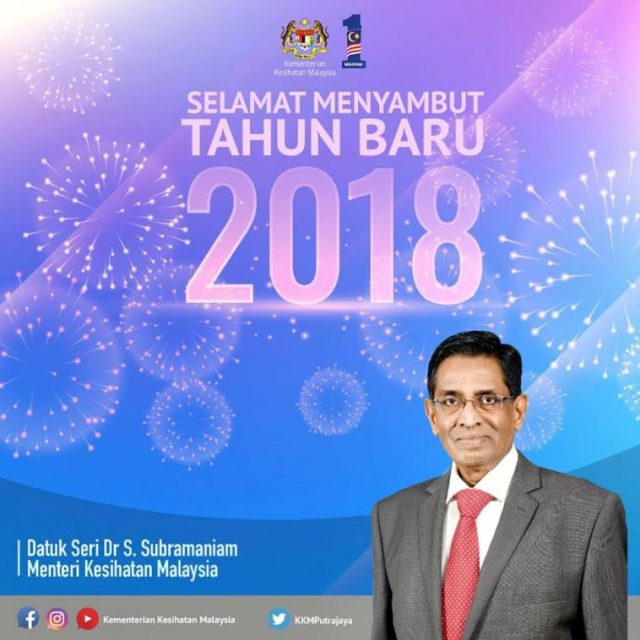 The following is the full text of his new year message:
"As we say goodbye to 2017 I take this opportunity to wish all Malaysians a happy and prosperous new year ahead.
As far as the Malaysian Indian community is concerned we are determined to bring about trans-formative changes in the community through the efforts carried out by MIC through the Malaysian Indian Blue Print.
2017 will be remembered by all of us as it was on 23rd April of 2017 that the historical 'Malaysian Indian Blue Print' was unveiled by our Prime Minister. Following that the Prime Minister has also made several significant announcements for the benefit of the Indian community during his budget 2018 speech in October 2017.
Although we still have several more important requests that are yet to be accepted by the government and the Prime Minister, nevertheless, we shall continue with our efforts to transform the Malaysian Indian community within the existing framework laid out by the Blue Print.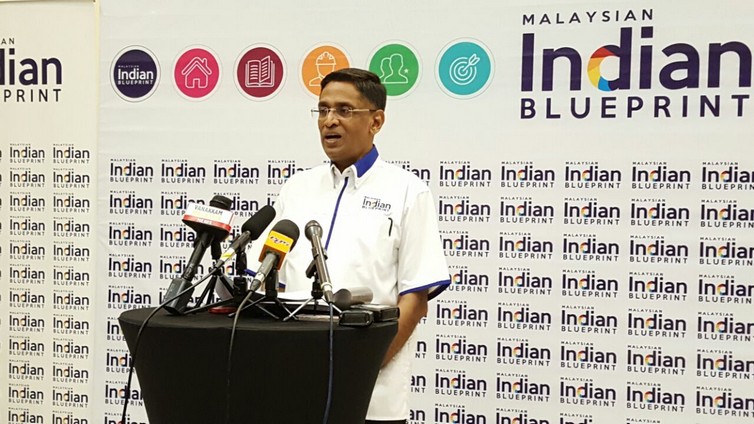 Transformation of Tamil Schools, Economic upliftment, expanding educational opportunities, and social transformation are some of the key pillars based on which we hope to bring about the intended changes in the Malaysian Indian community. Through our efforts, I am confident we will be able to remember 2018 as the year of transformation for the Malaysian Indian community.
The Health Ministry, under my leadership and with the support of the energetic and capable staff of the Ministry has implemented several initiatives aimed at benefiting the Malaysian Public in terms of healthcare delivery.
I hope that 2018 will be the year for all of us to witness the reaping of the benefits of initiatives mooted by Ministry of Health Malaysia
With those hopes and expectations let us all, together welcome 2018 and pray that the new year showers upon us health, wealth and peace."