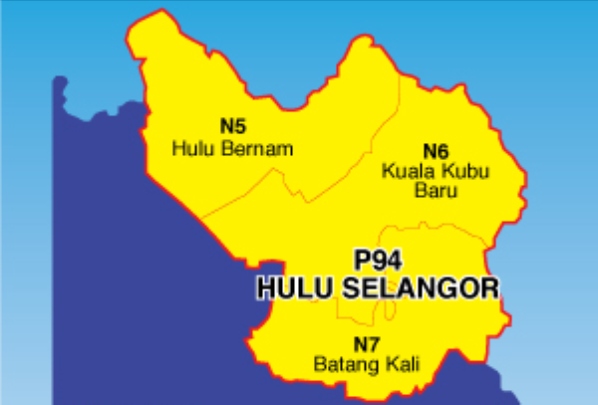 Batang Kali – As part of his nationwide campaign towards GE-14, Prime Minister Dato Seri Najib Tun Razak today (Wednesday 7 March 2018) arrives in Hulu Selangor parliamentary constituency. He is expected to visit Batang Kali Tamil School and another Chinese school in that area.
MIC President Datuk Seri Dr S.Subramaniam and Deputy Education Minister  Datuk P.Kamalanathan together with Selangor BN leaders are also expected to join the Prime Minister during his visit.
Sources from local BN component parties said PM's visit is timely as in recent times internal squabbles among BN parties in Hulu Selangor division has worsened.
Deputy Education Minister and MIC CWC member Datuk P.Kamalanathan is the member of Parliament for Hulu Selangor. He won the seat in a by-election in 2010 defeating former Cabinet Minister Datuk Zaid Ibrahim by 1,725 votes majority. Zaid Ibrahim contested as a PKR candidate then but has now moved on to join DAP.
In 2013 general election, Kamalanathan managed to retain the Hulu Selangor seat with a comfortable vote majority of 3,414 votes. However, come 2018, the internal squabbles within the BN component parties have reached a new height.
It is an open secret in Hulu Selangor political circles that UMNO for some reasons does not want Kamalanathan as the candidate again. There were even talks that UMNO wanted Hulu Selangor for themselves. However, the BN leadership is said to have stated categorically the seat would go to MIC. UMNO Hulu Selangor is now prepared to accept a MIC candidate other than Kamalanathan.
With opposition emerging from UMNO, a race has begun among aspirants within MIC to clamour for the seat which is considered safe for BN although it falls within the state of Selangor, a bastion of Pakatan Harapan.
MIC sources also point out that the party President is determined to field Kamalanathan again in Hulu Selangor since he won the seat in two consecutive elections. Dr Subra is also said to be satisfied with Kamalanathan's performance as the Deputy Minister for Education, especially for successfully carrying out the party's vision and mission with regard to Tamil Schools in the country.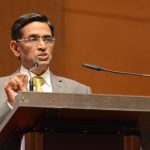 Dr Subra is also said to be firm that once the seat is allocated to a BN component party, the respective candidate should be decided by the party's leadership with the consent of Prime Minister who is also the BN chairman.
MIC sources also indicate that Dr Subra is likely to retain Kamalanathan in Hulu Selangor despite resistance from local UMNO leaders.
Sources within MIC Hulu Selangor said there are also some frictions between Kamalanathan and local MIC Divisional leaders. This is because Kamalanathan himself is not from MIC Hulu Selangor division but from neighbouring MIC Selayang division. UMNO's moves against Kamalanathan have prompted local MIC leaders in Hulu Selangor to voice out that they want a local leader to be fielded in Hulu Selangor but in reality in MIC's history rarely local leaders are fielded in constituencies given the structure of the party.
All indications are that Kamalanathan would be fielded again as the MIC-BN candidate in Hulu Selangor.
Therefore the Prime Minister's visit to Hulu Selangor today together with MIC President Dr Subra is timely and is expected to put an end to the ongoing squabbles within BN component parties.
According to 2013 statistics Hulu Selangor has 56% Malay voters and 23% Chinese voters with Indians forming about 18%.
Of the three state seats which form the Hulu Selangor parliament, In 2013 general election, Batang Kali and Hulu Bernam were won by BN while Kuala Kubu Baru was won by DAP.
Therefore PM's visit to Hulu Selangor is also seen as an attempt to ensure that the two state seats are retained by BN again in their pursuit to re-capture Selangor again.
-R.Mutharasan