Kuala Lumpur – MIC sources today confirmed Datuk S.Sothinathan, a former Vice-President and current CWC member has been given the green light by MIC President Datuk Seri Dr S.Subramaniam to contest in Sungai Siput parliament in Perak.
MIC sources also said Sothinathan will be first appointed as the MIC Coordinator for Sungai Siput which will pave the way for him to get into the ground and work in that constituency which the MIC failed to win in 2008 and 2013 general elections.
Sources from MIC Perak also revealed that Sothinathan is in Ipoh since yesterday (Monday 12 March 2018) to meet the MIC Perak State Congress officials and key MIC and community leaders from Sungai Siput.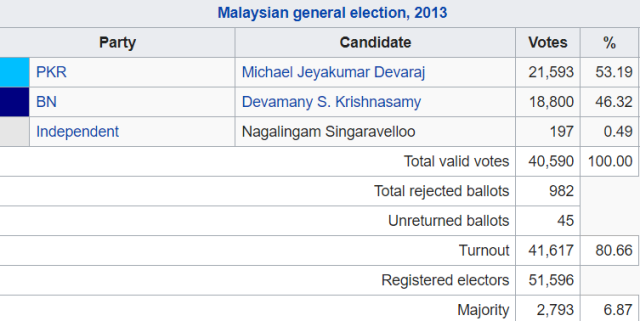 Sothinathan's sudden entry into Sungei Siput may receive some reservations and even resistance initially from some quarters but MIC sources pointed out that he was selected based on his previous working experience in Sungei Siput and vast experience within the party and the government.
Experience as Political Secretary to Samy Vellu
Sothinathan was the Political Secretary to former MIC President Tun S.Samy Vellu for about 13 months at a time when the latter was the Member of Parliament for Sungei Siput. During this period he worked extensively in Sungai Siput and is said to be familiar with the territory both geographically and politically.
Sothinathan is also well known among party circles as he held various positions in the party as Secretary General, Vice President and CWC member. This will help him gain acceptance among MIC cadres in Sungai Siput and Perak.
His experience as Deputy Minister and a former member of Parliament should also help him in his pursuit win back Sungai Siput at a crucial time. In 2000 Sothinathan resigned as Political Secretary to Samy Vellu to contest in the Teluk Kemang by-election and won.
Subsequently, he was appointed as the Deputy Minister for Health and retained the seat in 2004. However, he failed to retain the Teluk Kemang seat 2008 due to the political tsunami which then raged the country.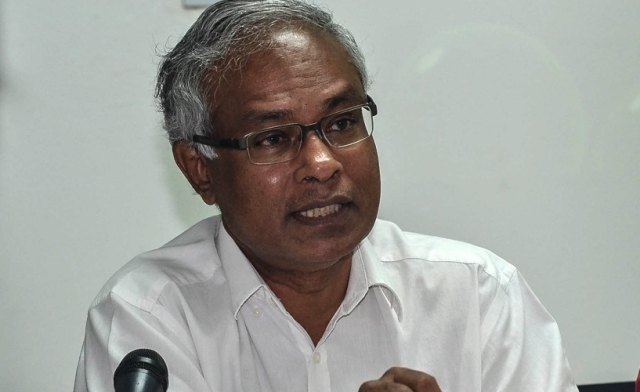 Sothinathan also possesses impressive educational credentials to take on Dr Michael Jeyakumar of Parti Socialis Malaysia (PSM), who is a medical doctor. Having graduated from University Malaya in the field of Economics with a first class degree, Sothinathan later pursued a law degree and is currently practising as an advocate and Solicitor.
Sungai Siput will not be an easy task for Sothinathan but sources close to him said he has the mettle to take on the challenge to win back the seat which was lost in 2013 by a majority of 2,793 votes.
Two key factors are expected to determine the final outcome of Sungai Siput parliament at the forthcoming general election. One would be whether PAS will contest and the other would be whether Michael Jeyakumar would contest under PKR as he had done in two previous general elections or under his own PSM symbol.
-R.Mutharasan