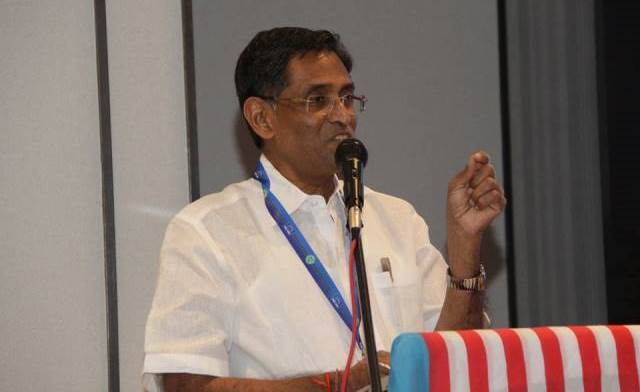 Tanah Rata – MIC President Datuk Seri Dr S.Subramaniam told reporters today that a MIC-BN coordinator for the Sungei Siput parliament seat would be appointed soon. He was speaking to them in Tanah Rata, Cameron Highlands after a ceremony to hand-over cheques for a Tamil school and Temple.
Sungei Siput was the traditional stronghold of the party for several decades since the times of former Presidents Tun Sambantan and Tun Samy Vellu. However, the party lost the seat to Dr Michael Jayakumar in 2008 when Samy Vellu was defeated with a majority of 1,821 votes.
In 2013 Datuk Seri S.K.Devamany was fielded against Dr Jayakumar in Sungei Siput but again lost by 2,793 votes. On both occasions, Jayakumar contested under PKR symbol, although he belongs to Parti Socialis Malaysia (PSM).
However, PSM has announced that they would contest Sungei Siput under their own symbol at the forthcoming 14th General Election since they could not arrive at a seat-arrangement formula with Pakatan Harapan coalition.
MIC is expected to field a candidate in Sungei Siput at the forthcoming GE-14.
If the stalemate between PSM and Pakatan Harapan continues, political observers believe the situation would favour a victory for MIC-BN candidate. However, some Pakatan Harapan sources also believe there would a last-minute accord between PSM and Pakatan Harapan.
When replying to a question from a reporter today in Tanah Rata, on the MIC candidate for Sungei Siput, Dr Subra said a coordinator for the seat would be appointed soon.
MIC Candidate for Cameron Highlands
Dr Subra arrived in Cameron Highlands today morning to open the Barisan Nasional (BN) operations room in Tanah Rata. Several programs were scheduled for him today but he announced that he is cutting short the visit as he has to rush back to Kuala Lumpur to meet the Prime Minister.
Dr Subra handed over a cheque for RM300,000 to the Community Hall being constructed at the Kuala Terla Tamil School and another cheque for RM500,000 was handed over for the construction of a Community Hall at the Sri Maha Mariamman Temple in Cameron Highlands.
Dr Subra also reiterated that a MIC candidate would be fielded in Cameron Highlands and urged party members and supporters to work in Cameron Highlands with confidence.
"We have consistently maintained with the Prime Minister that Cameron Highlands is a MIC seat. The official announcement from the PM would come at the appropriate time. However, I would like to warn Cameron Highlands must be won at all costs and failure to retain the seat would be a set-back for MIC in the party's history" Dr Subra further noted.
Dr Subra also congratulated Datuk Sivarrajh Chandran for working tirelessly in Cameron Highlands to ensure victory for MIC-BN.