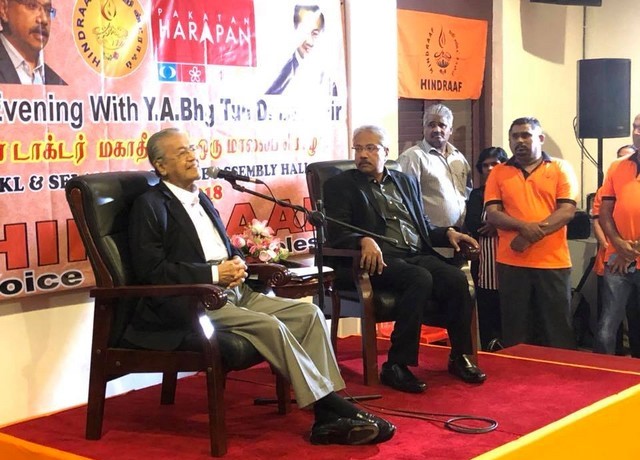 Kuala Lumpur – "An Evening with Tun" – a function organised by Hindraaf yesterday (14 March 2018) to interact with Pakatan Harapan President Tun Mahathir was a great success, according Hindraf. The following is the full text of media statement posted by Hindraf on its facebook page:
"An Evening with Tun" – organised by Hindraaf was a great success with the hall overflowing and people waited patiently outside the hall just to have a handshake and selfie with Tun Mahathir. An estimated 500 members from ordinary (non government funded NGOs) and Indians on the street had the opportunity to meet and greet Tun personally.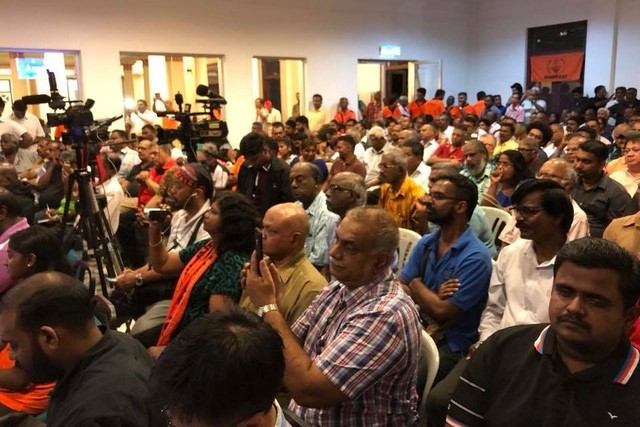 Though organised on short notice of 1 week, we are happy the turnout was overwhelming which indicates there is great excitement with the announcement that Hindraaf is now a strategic partner of Pakatan Harapan.
The event yesterday provided an opportunity for Indians to listen to Tun's explanation as to why there is a need to remove BN from power. Tun assured that this time he has left UMNO permanently and would ensure its removal from power. He also answered the most frequently asked question as to why the Indians were left to suffer so much during his premiership.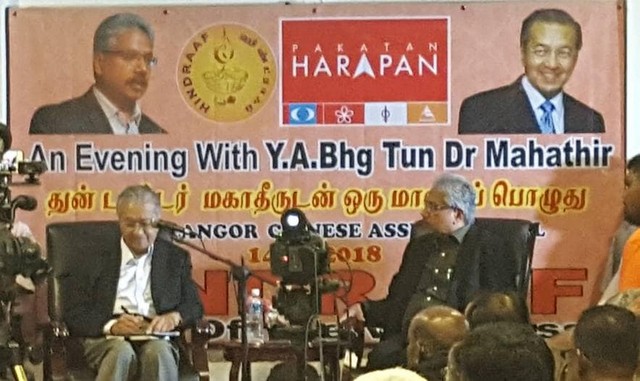 Throughout the event Tun was all smiles and comfortable taking questions. The people listened attentively to his speech and explanation.
There were reverberations of Hindraaf vaalga (long live Hindraaf) and Hidup Tun (long live Tun) at the end of speeches by both Hindraaf Chairman Waytha Moorthy and Tun."