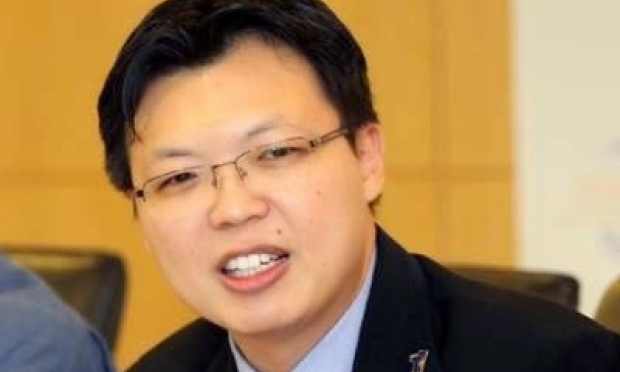 Labis – According to DAP sources, another battle royale may be brewing in the parliamentary constituency of Labis in Johor, which has been declared as the frontline state by the Pakatan Harapan coalition.
In 2013 general election former Senator S.Ramakrishnan was the DAP candidate in Labis against MCA's Chua Tee Yong, son of former MCA President Chua Soi Lek. Ramakrishnan lost by a wafer-thin margin of 353 votes.
Chua Tee Yong is currently serving as the Deputy Minister of International Trade and Industry ministry and he is also one of the 4 Vice-Presidents of MCA.
S.Ramakrishnan who is also Johor DAP Vice-Chairman was widely speculated to be fielded again in Labis.
However, Johor DAP sources revealed that Ramakrishnan is slated to contest a state seat in Johor which is yet to be named, while another DAP stalwart is being considered for Labis.
Given the political climate change in Johor, Labis is another prime seat which can be easily won by DAP-Pakatan Candidate.
According to 2013 statistics the constituency comprises of 47% Chinese, 36% Malays and 15% Indians with others forming the remainder 2%.
Labis Parliamentary constituency comprises of 2 state seats, Tenang  and Bekok. In 2013 Tenang was won by UMNO's Mohd Azahar Bin Ibrahim with a majority of 1,586 votes against a PAS candidate.
Bekok was won by DAP's Lim Eng Guan with 1,401 votes majority against MCA's Tan Chong. Tan Chong is also the deputy head of Labis MCA division.
MCA President Liow Tiong Lai has already announced that Chua Tee Yong would be fielded to defend his Labis seat while Tan Chong would be fielded again in Bekok state seat.
-R.Mutharasan